Attention: Are You Tired Of Not Encountering More Of God?
Free Training: The Real Truth About Hearing God For Glory Encounters
It's Time to End Your Spiritual Drought, and Finally Encounter the Glory of God Every Day … Almost Effortlessly!
Chances are … since you are on this page today watching this video … you are desperate to experience more of God and His Kingdom.
You want to have one of those mind-blowing heavenly experiences, but the moment you go into prayer or meditation, you feel like something is missing … so you start thinking that maybe you're not good enough to experience what everyone else is experiencing.
However, I can tell you that isn't true.
In fact, God wants to show you His glory. He wants to lead you into heavenly encounters with His love where you encounter His presence every day of your life, whether you're at work, on vacation, or simply spending a relaxing evening at home.
He wants for you to know Him and be known by Him.
He wants that for you.
The question is: do you really want it for yourself?
A while ago I heard of this story of a young man who thought he wanted to live a successful life of heavenly bliss.
One day this young man came across an older man who was living the life he wanted to live, so he asked the man to teach him how to be successful.
The old man looked at the young man with intrigue and told him to meet him at the beach at 4 AM the next morning.
Even though this seemed foolish to the young man, he met the older man at the beach the next morning.
When he got there, the old man looked at him with a slight smile and said, "Hey there, if you really want to be successful walk out in the water with me."
So, they both walked out into the water. The young man was trying to make sense of this. Here he was at 4 o'clock in the morning with a crazy old man walking out into the ocean … and somehow this was to help him be successful? This was just getting weirder and weirder.
As they were getting a little past waist deep in the water, the old man suddenly jumped on the young man and held him under the water.
The young man started struggling to get his head above water. However, the old man was stronger than he expected.
Finally, after what seemed an eternity, the young man was able to get the old man off his back and get his head above water. He gasped for a breath of air.
"You see," said the old man, "to be successful, you must want it as much as you wanted that breath of air."
While this story may be made up, the principle still applies.
The most important thing in our life is our relationship with God. However, if we truly want to experience Him, we must become desperate for Him just like the young man in the story was desperate to breathe.
One of the best ways to become desperate is to learn from people who are currently experiencing what you want to experience!
That's why you're on this page right now … I want to give you an opportunity to get the complete digital package of the Glory School and my best-selling Create Your World digital package for 80% OFF. (Keep reading below for more info.)
I want you to be able to explore the height, length, depth, and breadth of the Kingdom of Heaven through the ministry of the Holy Spirit.
When you go through the video lessons in the Glory School and the Create Your World package, you'll start experiencing life, with all of its wonders and joys, the way that God created you to experience it. This way you'll be able to share the goodness of God with others effortlessly, since you're surrounded by it every day.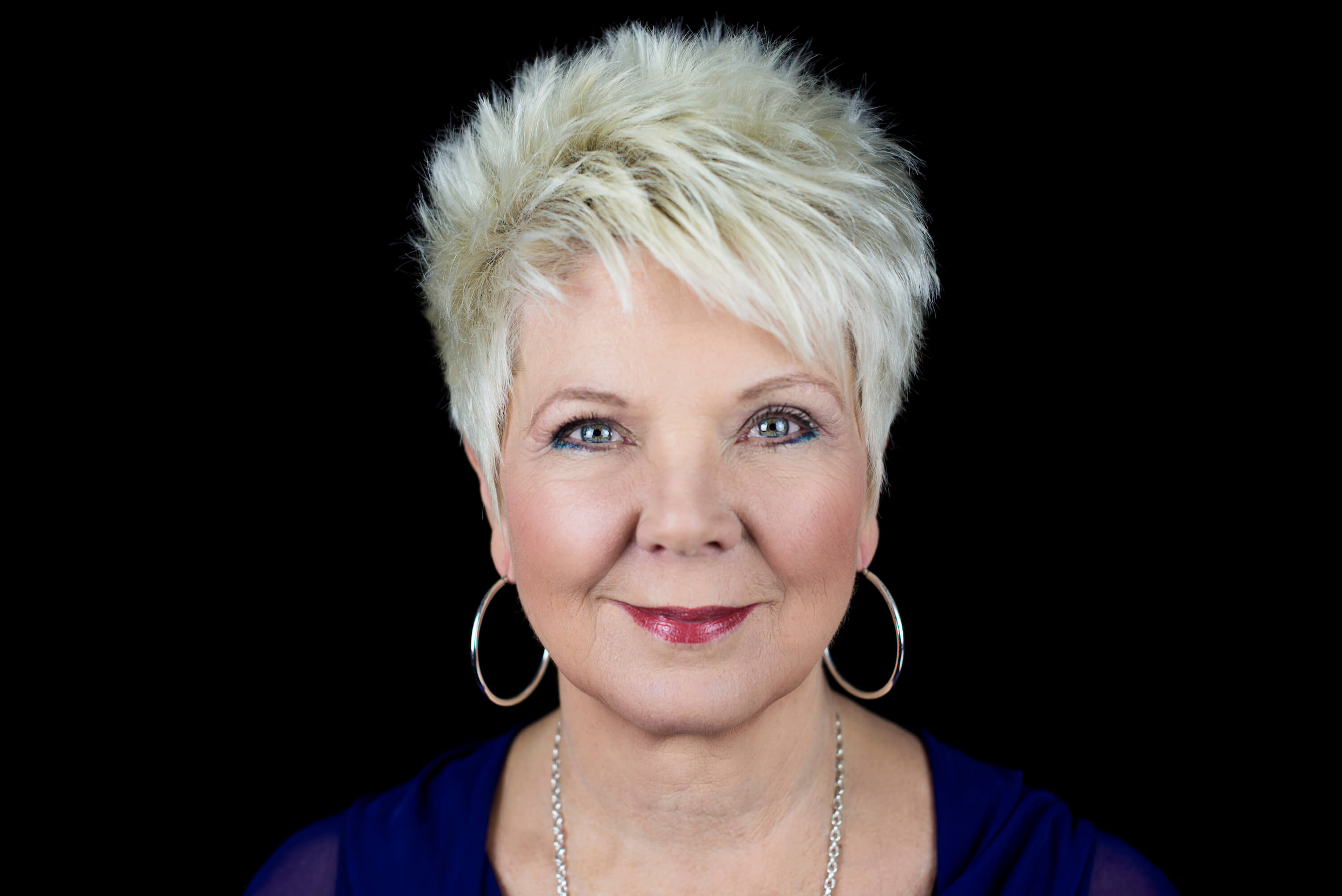 My name is Patricia King and for a long time I hungered for the Kingdom of God. I wanted to have some of those crazy visions and heavenly experiences that I'd heard so much about.
However, even after fasting and praying, digging into the Word, and declaring things over myself, I wasn't experiencing anything more than before.
It was frustrating … as I'm sure you know.
Finally, after years of pursuing the things of Heaven, God started teaching me how the Kingdom of Heaven really operates. As I discovered these truths, I started having powerful visions and glorious times in the heavenly realms.
These experiences resulted in me getting rid of a lot of false beliefs, and they set me free to truly experience the wondrous joy, peace, and love of the Lord.
If you want to experience the level of breakthrough that thousands have experienced through the Glory School and the Create Your World teaching, then this 80% discount is something you want to take advantage of today!
You'll be amazed at how easy it'll be to interact with the things of heaven and experience God the way He wants you to experience Him.
Imagine walking with Jesus through the Kingdom of Heaven and He's showing you everything that's available for you to enjoy and experience today as you walk on this earth. It truly is incredible.
Included In Today's Order:
Glory School Full Digital Package ($174.98 value)– This downloadable package includes MP4 video, MP3 audio, and a PDF manual. This allows you to watch it at home, listen to it on the go, and go deeper with the printable manual.

Create Your World Full Digital Package ($62.99 value) – This downloadable package includes MP4 video, MP3 audio, an e-book, and a PDF study guide. This allows you to watch it at home, listen to it on the go, read it on your phone or tablet, and go deeper with the printable study guide.
How to hear God's voice and know Him more intimately than your best friend.

The truth about the cross and the New Covenant and why it changes everything.

How to eliminate lack from your life by stepping into God's blessings.

What you should never do if you want to experience the Heavenly Glory.

What to do if you can't seem to get any breakthrough in your life.

When it's OK to talk to angels and what you should be saying to them.

The 12 keys to creating realms and atmospheres through your God-given power in Christ.

PLUS MUCH MORE!
Who Should Grab This Deal? Anyone that desires to live in the glory of God and experience the realms of heaven, and anyone who wants to live a full abundant lifestyle.
As a way to thank you for being a Patricia King Ministries email subscriber, I want to give you access to two of my best-selling training packages for over 80% off. This includes the Glory School ($174.98 value) and the Create Your World ($62.99 value).
Keep reading below for all of the details of each training package.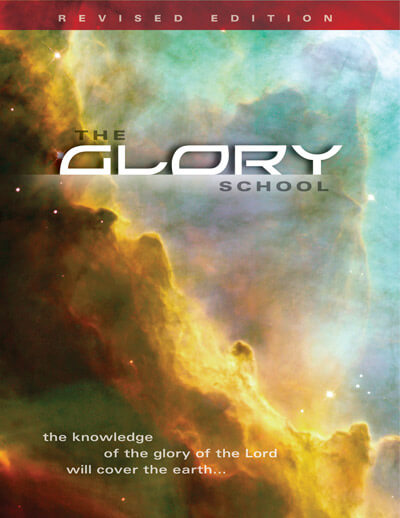 PACKAGE #1: The Glory School
– This downloadable package includes MP4 video, MP3 audio, and a PDF manual. –
The Glory School is designed to acquaint you with the truth of God's Word concerning who you are in Christ and what wonderful benefits you have been granted as a believer.
You will learn how to worship and intercede from the throne room perspective.
YOU are invited to lay hold of every spiritual blessing in the heavenly places in Christ. He loves and adores YOU!
This course will equip you to be a solid, hungry, passionate, and fulfilled believer. You will grow through this teaching to be one who worships and adores Jesus with all that is within you!
Sessions include:
A Prophetic Overview – Discover the new spiritual era we're entering into and what we must do to keep young people from falling into the wrong camp.

The Cross and the Covenant – Understand the depth of the work of the Cross and the eternal covenant that the Father cut with the Son as an essential foundation for experiencing heavenly glory.

New Creation Realities – Discover the 3 parts of man and how each part works together to help you live as a child of the Kingdom.

The Person of the Holy Spirit – Get to know the Holy Spirit in a deeper more intimate way so you can walk in all of the gifts He has for you.

Faith: The Connector to Heavenly Glory – Understand how to release our faith in order to experience the realms of heavenly glory.

The Word of God: Our Basis for Experience – Discover the truth about the Word of God and how all of our spiritual experiences must be rooted and grounded on the foundation and the plumb line of the Word of God.

The Rewards of Holiness – Discover what the true meaning of holiness is and how it can take you to new levels in the Kingdom of God.

Daily Disciplines for Experiencing Heavenly Glory – Discover the daily disciplines that help us position ourselves before God and focus our attention on His goodness towards us.

Spiritual Mapping: Mapping the Throne Zone – Discover what heaven looks like, what activities go on there, and who lives (or "hangs out") in His heavenly glory and presence.

Hearing the Voice of God – Discover all of the ways God is speaking to you and how you can turn what He says into experiences in the heavenly realms.

Experiencing the Third Heaven – Discover what the third heaven really is and be activated to access it as a believer in Christ.

Angelic Majesties – Discover how to relate to angels and how to partner with them to walk in greater heavenly encounters.

The Fire – Discover the meaning of being baptized in fire and what it means for us today.

The Glory – Discover the truth about the glory of God, how it manifests, and how we can partake of it.

Heavenly Provision – Discover what it means to walk in prosperity where you get to live a life of no lack.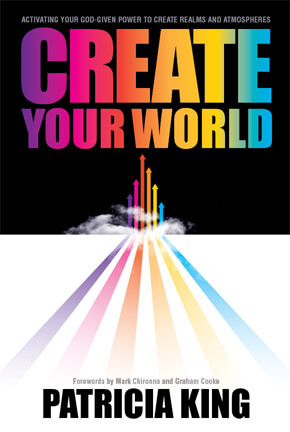 PACKAGE #2: Create Your World
– This downloadable package includes MP4 video, MP3 audio, an e-book, and a PDF study guide. –
The Lord has an amazing plan for you. In "Create your World," Patricia King gives you tested and proven biblical principles that will help you break through roadblocks, hindrances and delays so you can fulfill your divine destiny. As you listen, you will discover how to co-labor with the Creator to create Kingdom realities in your life that you can begin to inhabit today.
God created the whole world and everything in it. You are created in His image and called to work with Him to create your world and establish the reality of His blessing in every area of your life.
Content includes:
The Gate of Goodness

Defining Realms and Atmospheres

Key #1 – The Power of Knowing Who YOU Are!

Key #2 – The Power of Abiding in Christ

Key #3 – The Power of Worship and Devotion

Key #4 – The Power to Create Through Your Beliefs

Key #5 – The Power to Create Through Praise and Thanksgiving

Key #6 – The Power of the Spoken Word

Key #7 – The Power to Create Through Sowing and Reaping

Key #8 – The Power to Create Through Tithe

Key #9 – The Power to Create Through Focus and Passion

Key #10 – The Power to Create Through Action and Aesthetics

Key #11 – The Power to Create Through Association

Key #12 – The Power to Create Through Overcoming

Let's Get Started Creating Your World

Do You Know Your Creator?
Frequently Asked Questions
Will this work for me?

Yes. Thousands have already had incredible encounters with God and the realms of Heaven following these teachings. No matter what you experience you may have had in the past, I'm convinced that if you follow the principles I teach, you will experience breakthrough.
Is everything downloadable?

Yes. Everything in this offer is downloadable. There is nothing that will be shipped to you. Simply follow the instructions in the email you'll get after your order is complete to download everything.
Why is it $47?

This is a very special offer that would normally sell for $238 if you purchased everything separately. However, as a way to thank you for being an email subscriber, I wanted to offer all of this for only $47, which is over 80% off!

Copyright 2017 – XP Ministries – All Rights Reserved