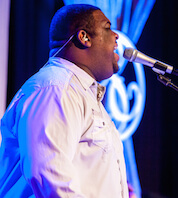 Jonathan Williams is the Director of Worship for XP Shiloh. He has been leading worship for over 20 years in many different denominations & church atmospheres. He formally directed The School of Worship at Teen Mania Ministries where he trained and raised up over 200 worship leaders & musicians. His heart is to see musicians & worship leaders trained to become excellent at their craft to offer God the best possible offering of music. Worship is a lifestyle but we get to use music as an avenue to express our love to the most creative being in the universe, God. This month Jonathan shares how God is on the move and it is time to arise and take action!
Isaiah 60:1-2 reads, "Arise, shine, for your light has come, and the glory of the Lord rises upon you. See, darkness covers the earth and thick darkness is over the peoples, but the Lord rises upon you and his glory appears over you."
This is a very familiar Scripture that many people have quoted over the centuries. As I was reading these words, like I have so many times before, I got stuck on one word – "Arise." I believe the church is perfectly positioned for a great revival like we have never seen before. Now, I know that preachers and leaders say that often, but it has always been true because God always wants to move more powerfully among His people than He has in the past. Each move of God is special and accomplishes the purposes God has for it. But I believe each move gets greater and greater.
There is a stirring in the body of Christ to arise in this hour. As many of you know, the United States is in an election year and things have been heating up for some time now. We aren't taking a public stand on who you should vote for, but we are encouraging you to pray and ARISE. God has given us a great opportunity to align with His Word, to pray for our leaders, and to vote. Let us use the voice God has given us. Even more so, this is a time for action.
Whether we realize it or not, revival IS breaking out all over the world right now. We are getting many stories of how God is moving in California, Washington and other states, Australia, and other parts of the globe. God is on the move! It's time for action.
I've heard it said that no one gets anything finished by sitting on the couch all day. Let's arise and begin to fervently pray to see the manifestation of what we already have in the spirit come to earth. Let's arise and take the love of Christ into our workplaces. Let's arise and cultivate the spirit of faith in our churches. Let's ARISE and take action!
Prayer Directives
Let's pray that:
Pray for God's glory to cover the earth as the waters cover the seas (Habakkuk 2:14)
Pray for an awakening in the hearts of God's people to shine His light wherever we go (Isaiah 60)
Take action on what the Lord is directing you to do (Psalm 119:60, James 1:23-25)
Celebrate revival and what God is doing amongst you now (Psalm 105:1)
THE PRAYER SHIELD – by Patricia King
As we move to greater levels of glory and empowerment, we also move to greater levels of resistance and attack. This is nothing to fear, but it is something we must be aware of and prepared for. In this two-CD teaching, Patricia King shares divine insights and powerful strategies on how to create a fortress of prayer around yourself and others.
DOMINION SURGES – by Randy DeMain

A new apostolic generation is arising! It is a generation of believers who are ready to move forward, overcome, and occupy their full inheritance. The trumpets of heaven are sounding forth the call to assemble; alliances for conquest are coming together to break through that which has been holding the church in suspension. Dominion Surges is an equipping manual for mobilizing the body of Christ into an offensive posture, restoring in us a sense of dominion and power over the enemy.
PERSONAL REVIVAL – A CD teaching from Robert Hotchkin
Have you ever wondered what God is doing, why He's doing it, or what its all unto? It may not always feel like it, but God really is up to something in your life something big! What you've been through, even what you're going through now, is all part of it. You haven't missed the boat. You aren't going to be left out. As a matter of fact, God is getting ready to meet the cry of your heart in ways you couldn't even imagine.
As you listen to these messages, discouragement will melt away; faith will be stirred; weariness will disappear, and fires will be fueled. You're about to experience a personal revival that will rocket you beyond your circumstances and launch you into the very midst of what God is doing!