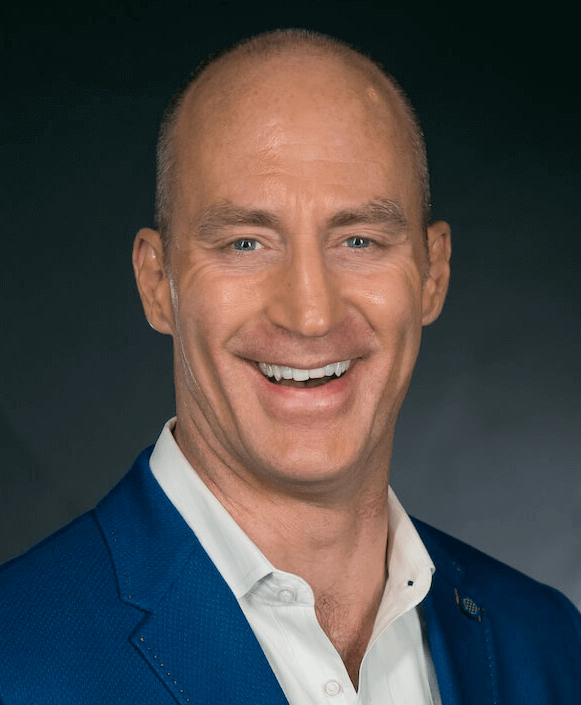 Robert Hotchkin is one of the core leaders of Patricia King Ministries. He is a passionate lover of Jesus Christ and that passion is truly contagious! He ministers with strong faith, releasing revelation, prophetic decrees, healings, miracles, and the love of God. This month Robert shares about the generosity of God and His extravagant heart for you!
"Since God did not spare even His own Son but gave Him up for us all, won't God who gave us Christ also give us everything?" –Romans 8:32
Before you ever gave your heart to the Lord, He already had gone to the cross for you. With no guarantee that you would ever give yourself to Him, He gave everything for you. He gave His Son. He gave the extravagant love gift of the cross. He gave everything and did everything just for the chance that you might one day again be His. That's what He thinks of you. That's how much He loves and values you. That is the generosity of His extravagant heart for you.
So, with that in mind, now that you are His, now that you have freely given yourself to Him, why would you think that He would ever withhold any good thing from you? If, before you said yes to Him, He did everything for you and opened everything to you, now that you are His you can be certain that all He is and all He has are yours. God gave Himself fully to you at the cross, not only so you could be restored to relationship with Him, but also so that in that restored relationship you would never have to question or wonder or doubt that all He is, all He has, all His Kingdom, all His promises, all His blessings and benefits, are yours, too. Yes, He wants to have relationship with you and, just as much, He wants you to have everything He has made available to you in that relationship. It is His great joy to see you enjoying all His blessings and benefits.
When we look at the sacrifice of Jesus and realize how selflessly the Lord gave Himself for us, it becomes easy to believe that He has also generously given everything to us. We don't have to earn it. We don't have to work for it. We don't have to wonder if we really deserve it. Because we haven't, we can't, and we don't. But He did it all anyway! And it is all ours regardless. Not because of what we do, but because of what He has done. All we need to do is believe and receive. And what helps us do that is what Paul was sharing with the believers he was discipling in Rome about this very thing when he wrote Romans 8:32. Look at the cross. Look at the amazing gift God gave you in the sacrifice of His Son. And realize that the same God, the same incredibly loving and amazingly generous Father who withheld nothing from you in the extravagant gift of His Son, would never withhold any of His gifts and blessings from you. Everything He is and everything He has are yours. Because He loves you.
When you understand that God has given everything for you, it is easy to trust that He has also given everything to you!
Prayer Directives
Pray and agree that:
God has done all for you, and given all to you.
Every spiritual blessing in heavenly places has been given to you here and now through the gift of  Christ.
Any area in your life that looks or feels like it is in lack is being replenished, restored, and filled to overflowing by the fullness of God's goodness.
Thank the Lord for all He has given to you, and done for you. Begin with the gift of His Son and the fullness of your salvation. Then go into each area of your life that He brings to mind and give Him thanks for His abundance in those areas.
Ask Him for an increase of faith, and a multiplied revelation of His total love for you, in any area you wrestle with believing He has blessed you with fullness and abundance. Then with that renewed faith, intentionally receive in that area – calling forth what you know is yours in Him because of the truth of His Word.
Want More? Then May We Suggest:
ATTACK ON LACK – CD Set from Robert Hotchkin and Patricia King
Jesus came so that we might have life in abundance, and God promises to rebuke the devourer on our behalf. Yet there are still so many in the Body of Christ who are living in lack, seeing the enemy steal from them in key areas of their lives. Well, no more!
Robert and Patricia have declared an "Attack on Lack" and are going to "War for More" so that every believer can live in the abundance of every good thing that the Lord has given them. In these messages, they share revelation, teaching testimonies – along with powerful ministry and prophetic decrees to break you out of "less-than" and into "more-than-enough." It is time to leave lack behind, and occupy the glorious realm of His plenty!
STEP INTO SUPERNATURAL PROVISION – Book by Patricia King
You were not created for poverty or financial devastation. You were created to know abundance and blessing. And in this book, Patricia King shares insights from Scripture, testimonies, revelation, and biblical principles that outline how you can cooperate with God's promise for abundance and blessing in your life. It is time to step out of financial struggle and enter into miraculous provision and supernatural supply!
GROWING IN GOD'S ABUNDANCE – Digital Bundle from Patricia King, Katie Souza, and John Perks
God wants His people blessed! In these teachings, Patricia, Katie and John show you from a biblical perspective how to access and attract God's divine abundance in your life.