Robert Hotchkin is the founder of Men on the Frontlines and Robert Hotchkin Ministries. He also serves as one of the core leaders of Patricia King Ministries. Robert hosts the weekly Heroes Arise broadcast, co-hosts the show Propel with Patricia King, and is a regular guest and co-host of Supernatural Life on GodTV. Robert believes every Christian is a difference-making, solution-bringing, miracle-working explosion of the Kingdom waiting to happen. His preaching, teaching, and ministry inspire believers to grab hold of their restored relationship with the Father through the finished work of the cross, and walk in the fullness of their authority as dominion agents of impact in the earth.
We've all been feeling it. The intensity in the spirit. The pressure. The pushback. The resistance. The attacks. The buffeting. It seems like one thing after another. Some days, it feels like every breath, step and word requires an increase of focus and effort. Everything feels like a push. Even prayer, devotional times and worship.
Why?
The enemy wants us to think it is because he is "winning." He wants us to choose to believe that the intensity means that his agenda of wickedness, unrighteousness and evil are rising to an unstoppable high tide of darkness. And sure, many of the things we are dealing with in our lives – as well as most of the headlines and stories coming across our news apps – can make it easy to agree with that. But remember this: The enemy is a liar. He is not winning. He is defeated.
That's not to say that what you have been seeing, sensing, discerning and dealing with aren't real. It's simply to remind you that they are not signs that the enemy has found a way to out-maneuver, out-smart, or out-play God.
So, why then, are things so intense on so many fronts right now?
I asked the Lord that very question recently. His answer surprised me, stirred me, gave me great faith, and helped me see His truth in the midst of all the enemy's attacks.
The Lord helped me understand two key things: Why the enemy is pushing back so hard right now and why God allows seasons like this.
WHY THINGS ARE SO INTENSE RIGHT NOW
The quick answer to why the enemy is throwing everything he has at the saints right now is that he is terrified. I know it doesn't look and feel that way, but satan and his minions tend to be loudest and meanest when they have the most to lose. The pressure in the spirit usually ratchets up several levels when God's people are on the verge of huge spiritual victories. Nation-turning, history-making, revival-birthing, reformation-bringing victories.
Think of Elijah in 1 Kings 18. He scores a huge win for the Kingdom in the earth on Mount Carmel. Israel's focus is turned back to the Lord. All of the Baal prophets and priests (who played a massive role in establishing a dark, wicked atmosphere in the nation) have been wiped out. Elijah is empowered as a supernatural sign-and-wonder to outrace the chariots of Ahab to Jezreel – the ungodly king's home base and fortress. The rule, reign and influence of the unrighteous government is on the ropes. A huge change is about to come to Israel.
That is when the enemy pushes back. Hard!
The spirit of Jezebel, operating through the queen, threatens Elijah (see 1 Kings 19:1-2). Not from a place of strength. But in fear. The enemy's grip on the nation is slipping. So the threats, pressure and intimidation are increased.
We see a similar tactic by the enemy in the New Testament when Jesus is about to break satan's stronghold over the entirety of creation, bringing God's people back into all that was lost at the fall in Genesis 3. The enemy is pushing back with all he has. Every power, principality, demon and minion of hell presses in on Jesus at the Grove of Gethsemane. The pressure is so intense that Jesus actually begins to sweat blood (see Luke 22:41-44).
The enemy does not push back with the level of intensity we have been experiencing because he is winning. He does it when he is terrified of losing everything!
WHY GOD ALLOWS SEASONS LIKE THIS
Perhaps the bigger question than why the enemy is pushing back so hard right now, is why God would even allow a season like this? What purpose could it possibly serve? Why wouldn't the Lord just "snap His fingers" and put satan and his minions in their place?
The first thing we need to remember is that all of this is happening on our watch, not God's. That doesn't mean God is not there or that He does not care. And it most certainly does not mean that God is not sovereign. It is simply a reminder that His sovereign plan since Day Six has been to have a people in the earth, made in His image, walking with Him, and operating in His power as His dominion stewards over all creation (see Genesis 1:26-28). That's you and me. That is who we are in Christ. We have been hand-picked by God to be here, now, representing Him, and re-presenting Him to our families, workplaces, cities, states, provinces, territories, nations, and the world.
There is a reason we don't go straight home to heaven as soon as we say yes to Jesus Christ. It is because we have glorious work to do here in the earth on behalf of His Kingdom.
But, you may be wondering, even with all that, how does God allowing intense seasons like this possibly achieve Kingdom purposes? It is right there in Luke 22:31-32:
And the Lord said, "Simon, Simon! Indeed, Satan has asked for you, that he may sift you as wheat. But I have prayed for you, that your faith should not fail; and when you have returned to Me, strengthen your brethren." (emphasis added)
Notice that Jesus does not reassure Simon Peter by telling him that He is interceding on his behalf so that satan does not "sift" him. He says that He has prayed so that Simon Peter's faith will not fail. The Lord is saying He will allow a season of sifting by the enemy because when Simon Peter ultimately chooses to believe in the Lord and His Truth, despite the season of challenges, it will achieve something powerful for the Kingdom in the earth. As well as strengthen other believers in their faith, and thus, in their effectiveness for the Kingdom.
Jesus is letting Simon Peter know that no matter how things may look or feel, He is with him, and that Simon Peter is not a victim in all this, but actually someone who is being used mightily of the Lord – by his faith not failing in the midst of severe pressure and intense spiritual battles.
In this hour, God wants to help us wake up to how powerful our faith really is.
FAITH IS THE BUILDING BLOCKS OF HEAVEN IN THE EARTH
Our faith is way more than simply "belief." According to Hebrews 11:1 our faith is a substance. It is also the main way that we operate as His dominion stewards in the earth. When we choose to believe, decree and declare God's eternal truth in the midst of the siftings of the enemy, the substance of our faith actually works to establish that truth that is won-and-done in the eternal realm (thank You, Jesus!) here in the temporal realm.
All of satan's attacks, pressure and pushbacks are an effort to shift our focus onto our current circumstances as opposed to the eternal truth of God's word. The enemy wants us to feel defeated. He wants us to quit. Because he knows that when we believe, we will continue to pray, decree, declare, praise and worship in Spirit and in Truth. That's faith. And the substance of that faith establishes the Kingdom of Heaven here in the earth.
KEEP BELIEVING – YOU ARE MAKING A DIFFERENCE!
Yes, the siftings are real right now. But they are not the enemy winning. Just the opposite. They are proof he is terrified of what you and the rest of God's believing believers in the earth are helping to birth, build and bring forth – a nation-turning, history-making, revival-birthing, reformation-bringing move of God!
Continue to stand strong in your faith. Continue to decree the eternal truth of God's Word in the midst of all you and our nations are facing. Continue in the Word. Continue in prayer. Continue standing in the midst of the battles. You are God's champion. You are His agent of impact. You are making a difference. (Even if you don't see it yet, the enemy sure does!)
I am praying for you. Our ministry is praying for you. And even more, the Lord Himself is interceding on your behalf, just as He did for Simon Peter – that your faith shall not fail!
Want More? Then May We Suggest:
BE THE SOLUTION – CD SET / MP3 Download from Robert Hotchkin
There is a reason you didn't go home to glory as soon as you got saved. It's the same reason that God chose to manifest you right here, right now. It's because you have a key role to play for His Kingdom in the earth.
These three sessions will make you aware of the tricks and traps the enemy uses to try to minimize your effectiveness for the Kingdom, as well as the power you have in Christ to be God's solution in any situation you face, and every sphere of influence you are called to.
REVIVALUTION – Taking Our Nations Back in the Spirit – CD / MP3 Download from Robert Hotchkin
God wants to use you to launch a spiritual revolution that will bring revival to the land. It's time we take back our nations. And we can – through the power of prayer and intercession! These four sessions will open your eyes to the power you have to win your nation back in the spirit, and see it fully return to the Lord.
ESTABLISHING REALMS OF POWER IN THE SPIRIT – CD / MP3 Download from Robert Hotchkin
God's plan has always been the same – to have a people in relationship with Him who move in His power and authority as His dominion stewards in the earth. This is what you were created for. This is what you are called to. It's time to step into it by discovering how to establish realms of power in the Spirit! As you listen to this message, you will understand how the substance of your faith works to establish greater manifestations of Christ's power in you and through you, so that you can reveal the Kingdom in the earth in notable and remarkable ways!
WINNING THE BATTLE FOR YOUR MIND, WILL AND EMOTIONS – Book by Robert Hotchkin
All of heaven is available to you right now through the finished work of the cross. But often it does not look or feel that way. In this life-changing book, Robert shares how to unlock the supernatural power of your mind, will and emotions to walk in victory in the areas you have seen the most resistance.
We at Patricia King Ministries thank you for your prayers, partnership, and financial support. May you be richly and abundantly blessed. And remember, God loves you with an everlasting love!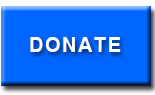 Robert Hotchkin
Men on the Frontlines / Robert Hotchkin Ministries
e-mail: Robert@menonthefrontlines.com
website:  RobertHotchkin.com