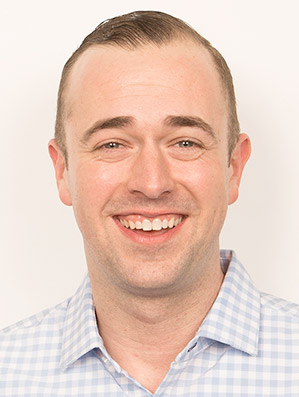 Darren Stott is the Founder of Supernaturalist Ministries and has traveled throughout Indonesia, Germany, Ireland, Wales, Australia, and India, challenging people to embrace the call of God on their lives. He is a key leader in raising up a five-fold, counter-cultural body of believers that major in authentic community, empowered evangelism, seeking shalom/justice and cultural renewal.
Can you believe that there's the kind of prosperity that could result in your city throwing a party because of God's goodness that's being manifested in your life? Read on and find out!
"When the righteous prosper, the city rejoices."
—Proverbs 11:10—
You have been designed by your Father to be fruitful!
You have been set apart to live a life of success, and not just for the sake of excess.
God is very intentional in His good and perfect gift-giving. The Father wants to reveal YOU, so you can reveal HIM.
Check out Proverbs 11:10 above. Can you believe that? Can you believe that there's the kind of prosperity that could result in your city throwing a party because of God's goodness that's being manifested in your life?! You are being invited to lead your city into this kind of joy.
It's so important that we realize that one of the ways that Heaven comes to Earth is through the stewardship of influence and resources.
I recently had a vision where I saw a large expanse of gray; it was a big and uneventful sky, but there was a small opening in the top right-hand corner. As I lifted up and off the Earth toward the opening, I could see a sunny, blue sky on the other side of the clouds. It seemed like a simple picture – too simple. I wanted more. I wanted to go higher, but I knew that was all the Lord was going to show me in that experience. I asked the Lord what it meant, and He spoke to me, "The opening in the sky is opportunity. To you, it looks small, but that was because you were so far away. As you honored the small opportunity and drew closer to it, you could see that the opening in the sky wasn't small at all, it was enormous. This year, don't neglect the small opportunities. They aren't small at all."
Here's the point! Greatness – in the Kingdom of God – never initially looks like greatness. Your prosperity may not seem to be a reality in the present, but maybe you just have too much distance from it. In the Kingdom of God, the sons of God are called to be investors – taking the little they have, their talents and seeds, and stewarding them.
As you partner with Heaven, the government of God will be established through your stewardship and generosity. Can you imagine if you and a few friends could actually meet the most significant needs of your city? Wow!!! Why not? Better find out what those needs are.
As you are faithful with what may seem to be little, get ready, your faithfulness will inevitably lead to fruitfulness. We start with seeds and end up with orchards.
Here's a declaration for you: "Righteous prosperity is my reality!"
This declaration, along with Proverbs 11:10, is a promise from the Father to you and your household.
May the Lord bless you as you engage Heaven for the transformation of the Earth.
Prayer Directives
Pray and agree that:
God be glorified, praised and feared through our testimony (1 Chronicles 16:23-24).
We would walk in Heavenly prosperity for the transformation of cities and nations (Proverbs 11:10).
We would bless the Lord with our finances and offerings (Proverbs 3:9-10).
All of our needs would be met according to the glorious riches of Christ Jesus (Philippians 4:19).
We would not despise nor dishonor "small things" (Zechariah 4:10).
Want More? Then May We Suggest:
10 KEYS TO SUCCESS – Book from Patricia King
God's plan is for you to prosper and be in health, even as your soul prospers. He wants you to succeed in every aspect of your life, every project, and every endeavor! He wants you to be fruitful and to increase and multiply in every good thing. 10 Keys to Success shares valuable biblical insights to reveal proven scriptural principles that will open doors to the success God wants you to enjoy.
KINGDOM WEALTH AND POWER – CD from Dr. Pat Francis
You are not meant to live in lack. That is not God's plan, and it is certainly not His best for you. As a matter of fact, He promises in John 10:10 that He came so that we can have abundance in every area of our lives. His eyes are searching to and fro for mature believers that He can help lay hold of incredible power, incredible wealth, and incredible influence on behalf of the kingdom in the earth. In this powerful message, Dr. Pat Francis breaks the lie of poverty and lack that the enemy has sown into the church and releases the truth of all that the Lord has – and all that He has for you!
RESURRECTION POWER – CD from Robert Hotchkin
Do you have any idea how incredibly powerful you are? Well, you are about to. Because the very same power that raised Jesus from the dead – the power that shattered death's grip, the power that overcame every manifestation of the enemy, the power that set all of creation free ­– the fullness of that power dwells within you. And it is about to be stirred up and ignited! In this message, Robert Hotchkin reveals what resurrection power does and how it works. He also shares eight important scriptural keys that will help you step into the place of resurrection power so that you can see it loosed in your life ­– quickening you into breakthroughs and empowering you as a revivalist!
LEARNING TO LIVE KINGDOM – CD Set from Patricia King
Step into a supernatural lifestyle of abundance and authority as you are learning to live according to the Kingdom! God wants to increase His rule and reign in the earth through you. When you catch hold of these three powerful teachings from Patricia King you will begin to arise and shine as you step into a new realm of abundance, authority and impact.