Patricia King is a respected apostolic minister of the gospel, successful business owner, and an inventive entrepreneur. She is an accomplished itinerant speaker, author, television host, media producer, and ministry network overseer who has given her life fully to Jesus Christ and to His Kingdom's advancement in the earth. She is the founder of Patricia King Ministries and co-founder of XPmedia.com. In this month's devotional Patricia shares a prophetic word on "cyber evangelism and discipleship". This is an unfolding revelation regarding the coming harvest of souls into the kingdom.
~ A prophetic word on "cyber evangelism and discipleship" ~
THE PROPHETIC WORD can come to us in many forms: dreams, visions, quickened Scriptures or messages, signs and wonders, the still small voice, etc. In the spring of 2017, I began to receive an unfolding revelation regarding the coming harvest of souls into the kingdom. It began at a crusade in India where over 35,000 souls were saved, and as I ministered I received an accelerated burden for the lost. In the fall of 2017, a specific Scripture portion powerfully impacted my heart. It was followed by numerous prophetic insights, subsequent visions, and impartation of understanding by the Spirit of God.
THE COMING CYBER-HARVEST AND MENTORSHIP OF NEW BELIEVERS
God is about to release a powerful and massive harvest of souls along with the discipleship and mentoring of new believers through the use of the Internet, beginning in 2018. Cyber-evangelism and discipleship will be implemented in the church as a tool for bringing in this great harvest.
Let's examine the following prophetically-impacting Scripture the Lord revealed: 
Revelation 14:6-7, 14-16 NASB
6 And I saw another angel flying in midheaven, having an eternal gospel to preach to those who live on the earth, and to every nation and tribe and tongue and people;
7 and he said with a loud voice, "Fear God, and give Him glory, because the hour of His judgment has come; worship Him who made the heaven and the earth and sea and springs of waters." …
14 Then I looked, and behold, a white cloud, and sitting on the cloud was one like a son of man, having a golden crown on His head and a sharp sickle in His hand.
15 And another angel came out of the temple, crying out with a loud voice to Him who sat on the cloud, "Put in your sickle and reap, for the hour to reap has come, because the harvest of the earth is ripe."
16 Then He who sat on the cloud swung His sickle over the earth, and the earth was reaped.
The word "angel" used in verse 6 is angellos (Greek), meaning "a messenger from God, one who is sent." God is going to use His messengers (His people) through the avenue of the Internet to preach the eternal gospel to all who live in the earth, to every nation, tribe, tongue, and people.
In verse 6, we see a reference to the messenger preaching the eternal gospel from "midheaven." I felt the Holy Spirit confirm that in the context and application of this prophetic word, it is referring to the "cyber-heavens."
In verse 14, we see Jesus described as having full and glorious authority (the golden crown) with a sickle in His hand. Sickles are used to reap the harvest. When I was reading verse 14 I saw a golden sickle that was glistening with brightness. Gold often is a symbol of glory. The manifest glory of God is going to accompany this harvest. Miracles, signs, and wonders will be released in great measure to bring in the harvest. Gold also stands for provision/wealth. This harvest will be provided for with blessing from God's glory realm.
It is TIME. In verse 15 we see another angel, who is declaring that the HOUR has come to reap. It is important to discern the times so that we can move forward in the rhythm of God. We are in a kairos season (God-appointed time) for cyber-harvesting. We are to move on this: "PUT IN YOUR SICKLE…" It is TIME to act.
In verse 16, we see Jesus laying His sickle into the earth and reaping the harvest. We as His people are "in Him." Jesus said, "…as the Father has sent Me, I also send you." (John 20:21) He will use us, as we are in Him, to bring in the harvest of the earth. We are His hands, His feet. We are His body. We have His sickle in our hands. (Note that He put in the sickle FROM the heavens.) Christ's body (His church) is going to move into cyber-harvesting in this season and reap the nations.
Jesus made it clear in Matthew 28:18- 20 that we are to disciple nations.
Matthew 28:18-20 NASB
18 And Jesus came up and spoke to them, saying, "All authority has been given to Me in heaven and on earth. 19 "Go therefore and make disciples of all the nations, baptizing them in the name of the Father and the Son and the Holy Spirit, 20 "teaching them to observe all that I commanded you; and lo, I am with you always, even to the end of the age."
A Question to Ponder: If 500 new believers were to come to the Lord in your church or area overnight, how would they be discipled? Your church might not be ready for this yet.
Through the Internet we can be assured that they can have access to all they need for foundational teaching, and through social media we can reach them relationally with pastoral mentoring and input.
There are many ministries who have been forerunning this and are already mentoring online with discipleship teachings for new believers, but God wants all hands on deck. The harvest will be too great for only a few ministries to be engaged.
EVERYONE CAN REACH OUT!
Every individual can reach out through the cyber advantages we have today with social media. It is easy to share testimonies and invitations to come to Christ. Entire church congregations can get involved. I feel the Spirit of God inviting every believer and ministry who has access to the Internet to use this tool with intentionality for reaching the lost. Every effort small or large can make impact!
GOD'S TECH TEAM
I saw a number of individuals who are currently technically groomed, being anointed by God in this season. New ideas and technical possibilities for harvesting will come forth. I also saw social media marketers being anointed and called into the harvest fields of cyber-evangelism and discipleship for such a time as this.
WHERE DO WE GO FROM HERE?
Sometimes an example helps to give some clarity. Although the strategies will be many and varied, here is our ministry's plan to prepare for this harvest:
OUR MINISTRY PLAN:
We are producing video testimonies to reach the lost (ie: how to be set free from depression, fear, rejection, financial oppression, health issues, spiritual confusion, etc). These videos will contain an invitation to come to Christ and will include some follow up action for them so we can continue to be in touch.
We will make significant investment into an extensive marketing program to reach those in the specific areas of need represented in the videos.
We are building a website to host specific teachings and testimonies for new believers. Those who come to Christ will be given invitation to access this site.
We will host a Facebook Group Page for new believers, hosted by a team of "cyber-pastors" who will oversee this group and build relationship with new believers.
We will continue to host Shiloh's online services along with providing video/audio archives of past services for new believers to access.
New believers will be encouraged to find a good local church to attend, but they will also have the availability of Shiloh's webchurch where they can become an official member with their personal pastor assigned to help them while they are looking for a local church family.
CAN YOU IMAGINE?
Can you imagine if thousands of believers, ministries, and churches worldwide were to reach out in similar ways? Perhaps the whole earth could be reaped in a few short years. Most places in the world have Internet access – even in some of the most poverty-stricken slums I have worked in, there was Internet. Those who get saved in this time of harvest will be able to be mobilized into unreached areas close to where they live. Let's dream big!
We are invited by the Lord to lay our sickles into the harvest fields of the earth from the "midheaven." It is time to use the Internet as a "net" for the harvest. Let's prepare.
Will you help us? Together, we can do this! The following are current needs as we launch. Let's partner together for His holy purposes – "Worthy is He to receive the due reward of His sufferings." (Moravians)
PRAY for the harvest.
PRAY for new believers to be mentored well.
PRAY for Patricia King Ministries as we reach out through this assignment.
Invest financially by being a Breaker Team Member for $30 per month.
Give a one-time "Harvest Offering" to help with all the preparation.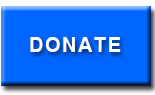 Thanks so much for your partnership in the harvest. I am VERY EXCITED!
Much Love,
Dr. Patricia King