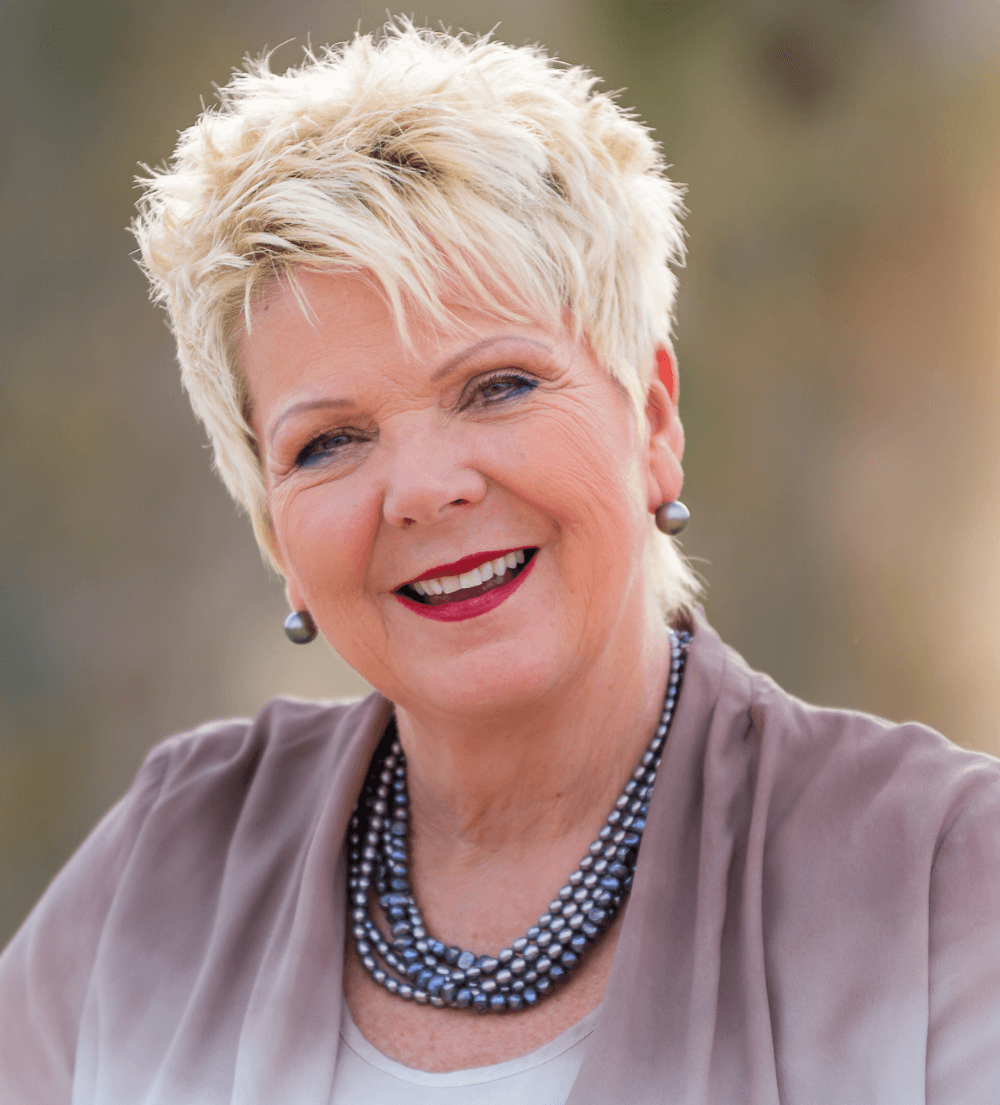 Patricia King is a respected apostolic minister of the gospel, successful business owner, and an inventive entrepreneur. She is an accomplished itinerant speaker, author, television host, media producer, and ministry network overseer who has given her life fully to Jesus Christ and to His Kingdom's advancement in the earth. She is the founder of Patricia King Ministries and co-founder of XPmedia.com.
As we enter 2022, Patricia reminds us of the most extravagant gift God bestowed upon us.
"…I have loved you with an everlasting love; Therefore I have drawn you with lovingkindness."
Jeremiah 31:3   NASB
As we enter this new year, let us be reminded of the wonderful blessing of God's everlasting and unconditional love toward us. 1 John 4:8 teaches that God IS Love! Love is a Person and He created you in His image and likeness –filled with love. Everyone needs love because we were created for love and by Love.
When mankind fell into sin, we were separated from God – separated from perfect Love. As a result, we experienced guilt, shame, fear, and condemnation but this was never God's intention or desire for us. We walked away from perfect Love.
Through Christ we have been restored to God. "For God so loved the world, that He gave His only begotten Son, that whoever believes in Him shall not perish but have everlasting life" (John 3:16). Even though we turned our hearts against Him, He never abandoned us. He never stopped loving us. Instead, He put a plan into place that would restore us to Himself – to Love.
God's plan was brilliant. He knew that we did not have the ability to make our wrongs right. Because of our sins, we owed such an enormous debt that it was impossible for us to pay it back. As a result, He decided to pay the debt for us.
God decided to become man and pay the debt in full. Jesus Christ came as a man and obeyed and fulfilled all the law and commandments on our behalf. He never sinned. He was perfect. He then chose to absorb all of mankind's sins as He hung on the cross. He died and paid the penalty for all of our sins and transgressions. He actually became sin and in exchange, He gave us His righteousness.
What an extravagant gift. In order to receive this love that will never weaken, fade, or diminish, we simply receive Him into our life as our Savior and Lord by faith. He did all the work to restore us to God… to restore us to Love.  All we have to do is believe.
This love is not based on our ability to obey His commandments, our behavior or our performance – it is based on His unconditional love for us.
He will ALWAYS love you! You are His dear child. You are His beloved. You are His precious one and always will be. When you receive and understand this great and glorious love, then it is easy to love Him in return with all your heart, mind, and strength.
"See how great a love the Father has bestowed on us, that we should be called children of God; and such we are…" (1 John 3:1).
In this coming year, let's make love our goal: to receive His love and then to lavish Him and others with it!
Love Decrees
I decree that:
I am loved with an everlasting love, and with loving-kindness God has drawn me to Himself.
I bask in this love, and nothing whatsoever will ever separate me from this love God has poured upon me.
God's love for me never fails; it is rich and forgiving, so gentle and kind.
God's love is over me as a banner that gives me covering and victory, leading me in the way I should go.
I follow after Him because He draws me with His intimate love.
I have been called to know this rich love that surpasses knowledge so that I am filled with His fullness.
I truly am the object of His deepest love and affection!
Because of His love for me, I will never perish but will have everlasting life with Him.
The love of God wells up within me like fresh rain from above and overflows me with perfect peace.
The Lord pours His unfailing love upon me daily and as a result, I am able to love others freely.
Decrees based on the following scriptures: Jeremiah 31:3; 1 John 3:1; Romans 8:38-39; 1 Corinthians 13:4,7-8; Song of Solomon 1:2,4; 2:4; Ephesians 3:18-20; John 3:16; Psalm 42:8, Luke 6:35
Want More? Then May We Suggest:
31 DECREES OF BLESSING FOR YOUR LIFE – Book from Patricia King
31 Decrees of Blessing for Your Life contains thirty one days of inspirational readings that will turn your attention to the heart of God and His wonderful intentions for your life.  Each devotion is followed by ten powerful decrees for that day's theme — faith-filled words of biblical truth for you to be blessed with love, fruitfulness, friends, wisdom, hope, victory, family, glory, endurance, God's presence, gladness, and more.  Each day includes an activation for you in response to each devotion and decree to seal God's Word in your heart and life.
A PROPHETIC MANIFESTO – A Book from Patricia King
In A Prophetic Manifesto for the New Era, globally recognized prophet and bestselling author, Patricia King offers a prophetic plumb line—a prescient standard for believers to walk in Kingdom success. 
Uniquely presented through 31 easy-to-read chapters, with accompanying prayers of activation and devotional insights, Patricia shares how to walk vigilantly and victoriously in this new era.