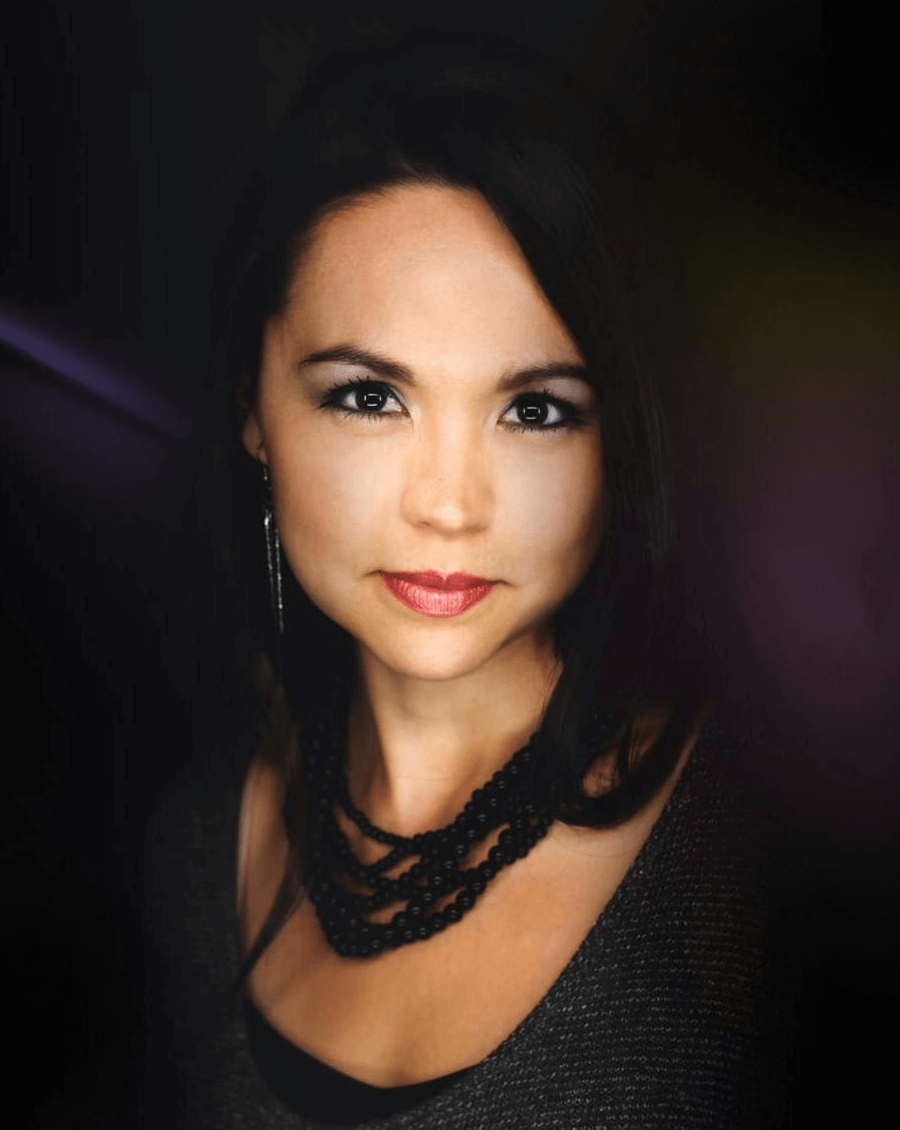 Deserae Arboleda is a key member of the Patricia King Ministries family. She was hand-picked by Patricia to serve as one of the lead Pastors of Shiloh Fellowship – a church with both a global and local outreach. She was also commissioned as a prophetess by Patrica King. She is a passionate worshiper and loves to engage with the word of God for His people.
This month, Deserae shares why we need the fire of God in our lives more than ever!
Throughout this past season, there have been so many prophetic words about Revival,
Awakening, and His Outpouring. As prophetic people, this should come as no surprise. He has called us to discern the times and seasons and many of us are hearing and feeling that there is a  "Great Move" about to be unleashed upon the earth.
As we have been praying, contending and crying out for His presence to encounter us, to mark us, and to change us, we have looked to times past where He has poured out His Spirit. There are markers, manifestations and fruit of what it looks like when He pours out His Spirit and reveals Himself to us.
One of the manifestations of His Spirit is FIRE! An all-time favorite passage of mine is 1 Kings 18:24, where Elijah says to the prophets of Baal, "… the God who answers by fire, He is God."
We see here that His fire marks His moving. His fire consumes the enemy's plots and future plans. There are so many benefits from the fire of God that we have been crying out for. It absolutely brings destruction to the enemy's camp, BUT it also enriches us, empowers us, refines us, protects us, guides us and feeds us. His fire is for our benefit!
Benefits of His Fire
[1] God's fire refines us.
"But who can endure the day of His coming? And who can stand when He appears? For He is like a refiner's fire And like launderers' soap. He will sit as a refiner and a purifier of silver; He will purify the sons of Levi, And purge them as gold and silver, That they may offer to the Lord An offering in righteousness."
­– Malachi 3:2-3
His refining pulls us deeper and further into Him. It's His refiner's fire that burns up the hindrances in our hearts and souls, gives birth to the character of Christ, and brings true freedom to our lives.
[2] God's fire guides us.
"Your word is a lamp to my feet And a light to my path."
– Psalm 119:105
His fire equips us to walk in places we have not been before. His word produces the light and fire that illuminates our path. If we cannot see our path, how will we see our Bridegroom? His fire lights our path so we – the Bride- can prepare and see the coming of our Bridegroom just as the five wise virgins did (see Matthew 25).
[3] God's fire feeds us.
In John 21, Jesus feeds the disciples. But this is not just any meal. He feeds them from a fire of restoration. Peter had denied Jesus three times but in this moment, Jesus feeds him from a fire that redeems and restores him. This breakfast prepared from His fire nourishes Peter into the man his Heavenly Father created him to be.
[4] God's fire protects us.
"A fire goes before Him, And burns up His enemies round about."
– Psalm 97:3
"For I," says the Lord, "will be a wall of fire all around her, and I will be the glory in her midst."
– Zechariah 2:5
A wall of fire is a formidable fortress that not one can penetrate. His protection is a force that not one can stand against. This is His promise to us along with the added blessing that His Glory is in us!
[5] God's fire baptizes us.
"I indeed baptize you with water unto repentance, but He who is coming after me is mightier than I, whose sandals I am not worthy to carry. He will baptize you with the Holy Spirit and fire."
– Matthew 3:11
[6] Finally, THE BAPTISM OF FIRE!
This is our PROMISE!! "There is one coming who will baptize us with the Holy Spirit and fire." He is coming to immerse us and consume us with His fire. His fire unlocks a passion and desire for Him that cannot be manufactured – only encountered. When we encounter His fire, it removes all inhibitions and concerns that keep us withdrawn from Him and His heart.
It's ultimate freedom. This is what the fire of God produces in our lives. A fearless nature that burns for Him!
What benefit do you need of His fire in your life today? Is it to be refined? To be fed? Or do you find yourself in a place calling out for every benefit of His FIRE?
As we pray and position ourselves for the greatest move of God the earth has ever seen, let us open our hearts, our minds, and our lives to be consumed with His fire! A holy unquenchable fire that He would set down in our souls, igniting us so that even our flesh would cry out for Him (see Psalm 84:2)!
The fire is for our benefit. Let us run to the fire and embrace it!!
Want More? Then May We Suggest:
REVIVED, REFRESHED, AND REIGNITED – MP3 Download from Robert Hotchkin
Are you ready to be revived, refreshed and reignited? If you are weary, discouraged, or disappointed, you need to hear this message from Robert Hotchkin. As you listen, you'll be filled with a new level of zeal and expectancy fueled by a remarkable revelation of the goodness of God and the revival power of Jesus Christ. Revival is coming! It's coming to you, and then through you into the earth!
REVIVAL FIRE IN YOUR HOME – MP3 Download from Patricia King
In this two-part teaching, Patricia shares dynamic messages on the divine revival anointing for families and finances. Listen and discover how you can lay hold of this anointing and ignite your household with the revival fire of God!
REVIVALUTION – CD SET / MP3 Downloads from Robert Hotchkin
God wants to use you to launch a spiritual revolution that will bring revival to the land. It's time we take back our nations. And we can – through the power of prayer and intercession! These four sessions will open your eyes to the power you have to win your nation back in the spirit and see it fully return to the Lord.