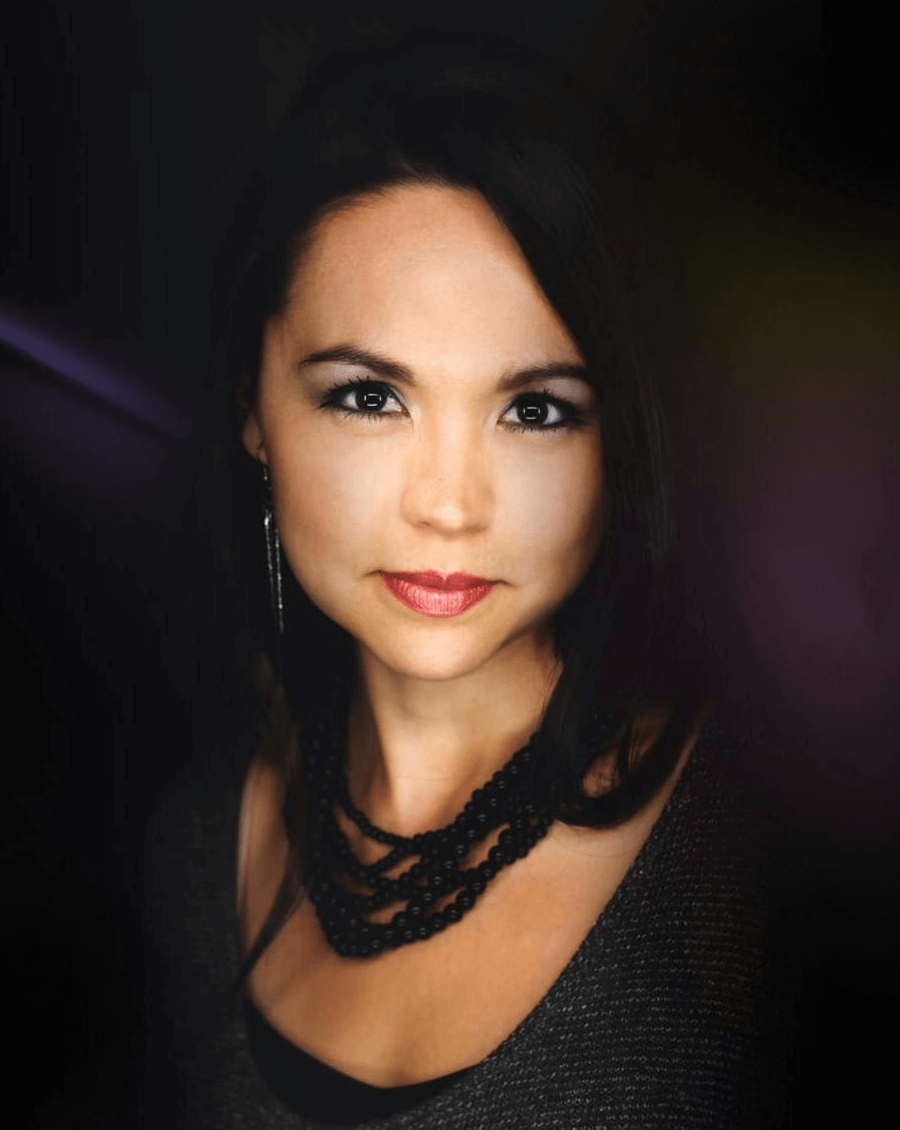 Deserae Arboleda
is a key member of the Patricia King Ministries family. She was hand-picked by Patricia to serve as one of the lead Pastors of Shiloh Fellowship – a church with both a global and local outreach. She was also commissioned as a prophetess by Patrica King. She is a passionate worshiper and loves to engage with the word of God for His people.
This month, Deserae shares keys to position our hearts for greater glory.
About a year ago I had an encounter. You know the state where you are coming out of sleep, but your spirit is completely awake, alert, and somehow linked to a very aware state of consciousness? That's the place I was in when all of the sudden I saw the word "GLORY" floating down like a feather would eloquently descend through the air. I was filled with so much anticipation and excitement because I knew I was about to witness where the 'GLORY' would land. I watched it float down with so much grace and purpose. I was thinking over and over, "Where's it going to land? Where's it going to land?" I had the expectation that it was going to land on a region, a building or a person that may represent something prophetic in the body of Christ. As I watched it make its final descent, to my surprise it landed on a newspaper and it was the headline of the paper!
When I woke and prayed the Lord impressed these words upon my heart, "The announcement of my Glory is here."
I started to ponder this and the first thing that came to mind is a "save the date" pre-invitation to a special event. These announcements are so helpful in planning. If we know something special is coming, we can prepare and plan accordingly. This announcement came in the same way, "HIS GLORY IS COMING." Will we heed the announcement and accept the invitation?
Our Lives Have Been Created to Be the Living Announcement of His Glory
"But we all, with unveiled face, beholding as in a mirror the glory of the Lord, are being transformed into the same image from glory to glory, just as by the Spirit of the Lord."
– 2 Corinthians 3:18
When Mary was pregnant with Jesus, she carried Glory itself. Likewise, as believers living in relationship with God, He has created us to carry His Glory and release His Glory just as Mary did.
The announcement of His Glory is here! Let us take a hold of it. Let us partner with it and watch as God's Glory is revealed upon this earth like never before!
Let us not be the Zachariahs that need convincing of God's announcement. It was hard for him to have faith and believe the word of the Lord. The announcement the Angel gave to Him in the temple that His wife would become pregnant and the baby would carry so much purpose and destiny. John the Baptist, Zachariah's son, was the living announcement of Glory itself.
We have a promise straight from the word of God:
"'The glory of this latter temple shall be greater than the former,' says the Lord of hosts. 'And in this place I will give peace,' says the Lord of hosts."
– Haggai 2:9
We will live in the reality that we are His chosen ones full of supernatural faith, believing our God at His word. We will cry out like Moses saying, " Show us Your GLORY!"
With this promise, here is how we can position our hearts to receive and carry the Greater Glory:
[1] Accept the invitation
The announcement has been made; will you accept the invitation?
[2] Hunger
When we are hungry it provokes us to action. When you are hungry and desperate for a touch from heaven it causes you to engage through prayer, seeking Him and inquiring of Him. It's time spent in His presence which increases your hunger to begin with! (Matthew 5:6)
[3] Humility
The Lord is attracted to those who have true humility. Those who live for His name to be made famous and not their own. Furthermore it is a language the enemy cannot speak. He is arrogant, prideful and always overplays his hand. Humility is like a cloak that keeps us hidden from the enemy. (Proverbs 29:23)
[4] Choice
The Lord said this to me years ago, "There's power in your choice when you choose above your desires." When you choose Him and make Him first in all things, you choose to accept the invitation to His Greater Glory in your life, there is power released through this choice. It creates a place for His Spirit to land! (Philippians 3:14)
Want More? Then May We Suggest:
COVERED IN HIS GLORY – MP3 Download from Robert Hotchkin

You were made to be covered in the glory of God. You are meant to carry and release His living presence everywhere you go. As you listen to this message, you will learn how you can move from glory to glory and see your life transformed – so that through you, God can transform the entire world around you!
SPIRITUAL REVOLUTION – Book by Patricia King

This book is overflowing with stories, insights, and practical suggestions about how you can aggressively choose to live in the supernatural glory and power of God. No matter who you are or where you live, you play a vital role in establishing God's plan for the earth. Enlist in the Spiritual Revolution and you will be transformed into a powerful witness throughout an eternal lifetime.
IMMANUEL – A Revelation of God's Heart, Trustworthiness and Power
–
DVD / MP4 Downloads from Robert Hotchkin

God wants relationship with you. Deep, personal, intimate relationship that's filled with encounter, experience, connection and power. Giving your heart to Jesus as Savior is the beautiful beginning of what God desires to be an ever-deepening, ever-increasing, ever-expanding, powerful and power-filled relationship. This is the promise of Immanuel – God with you!
CREATE YOUR GLORIOUS FUTURE
–
Digital Download from Patricia King

In this course, Patricia reviews in-depth God's original intent for man since Creation … hint: it is all good! As a child of God you can let go of any feelings of defeat, mediocrity, or thoughts that life will only be glorious once you die and go to "Glory." Get excited about your future NOW and live the glorious life He has planned for you!