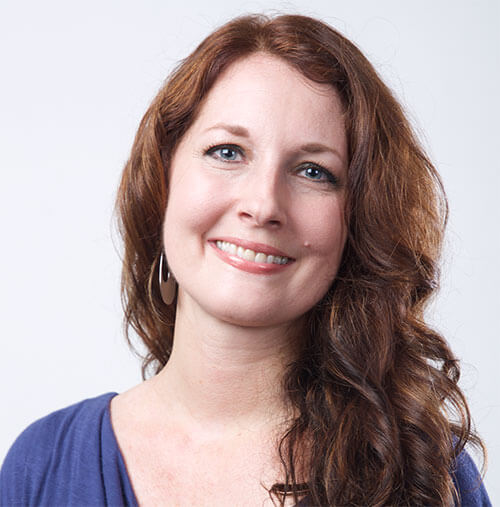 Andrea Aasen is the Executive Director and CEO of Extreme Love Ministries. Andrea is an apostolic leader, mentored under Patricia King, who longs to see the nations restored. She and her team have worked in nations such as Thailand, Cambodia, Vietnam, and Iraq, developing community, business, and advocacy models to rehabilitate and protect victims of human trafficking and other forms of exploitation. Andrea believes in the power of love to overcome every injustice and is passionate to see women and children empowered and walking in their God created destinies.
This month, Andrea asks the question, "What does it look like to truly follow Him?" … read on and get hungry to follow Him more closely.
Follow Me!
God has always been after our whole heart, and where we follow Him fully, He is made manifest. This month, I've been meditating on two simple yet profound words – "Follow Me." Jesus spoke this phrase often while He walked the earth. It was both an invitation and a command that drew others into radical faith, obedience, and calling. "Follow Me" was the transformational catalyst, that once responded to, turned fisherman and tax collectors into disciples and sinners into holy saints. But what does it look like to truly follow Him?
Today, more than ever, we must learn to follow closely after Jesus. In Biblical times rabbis taught their disciples to follow, by getting them to emulate not only what they said but also what they did. In fact, some disciples were said to actually tie themselves to their rabbi with a rope so they could truly learn to look like them. Being tied to their rabbi, they eventually began to copy their walk and actions so much so that after they were untied persons could tell who someone's teacher was by the literal and figurative way they walked. Teaching wasn't merely hearing. It was also watching to mimic what was said and done, so that disciples could actually become the mirror image of their rabbi. Sound familiar? Wouldn't it be amazing if we, too, followed so closely after our Rabbi, Jesus, that we began to reflect His image in the earth (2 Corinthians 3:18).
Likewise, as others begin to follow us, they will also yoke into looking like Him. Following Jesus is generational inheritance that keeps drawing sons and daughters, just as we are following in the steps of those who have gone before us. Similarly, those who chose not to follow Jesus, whether in all or some areas of their life, forfeited the rewards and may have similarly led others into mimicking their actions and wrongly led them astray.
We are all being led by someone (or something) and are in turn also leading others – for good or for bad. Jesus (fully God and fully human) was our chief example of what it means to be yoked to the Father. Often His response to accusations concerning His actions was as said in John 5:19, "Truly, truly, I say to you, the Son can do nothing of Himself, unless it is something He sees the Father doing; for whatever the Father does, these things the Son also does in the same way." Let's really meditate on that. Who you follow you begin to look like. You will begin to have the same mannerisms, ways of doing things, and even your ideas and thoughts begin to align. Jesus of course was sinless, so did it perfectly, but can you imagine a day when everything you said and did was only what the Father was doing? What would the world look like if we were fully yoked to Jesus and following only Him?
Sanctification is a long and hard process, but it starts with us making daily decisions to follow Him. Even Jesus' disciples, after saying yes to the call, made a lot of mistakes while trying to "follow Him". There were many times when instead of choosing His way they yoked themselves to the world, or unbelief, or selfish ambition (just to name a few). Yet they made daily decisions to see and follow after Jesus, their Good Shepherd.
Take some time this month to pray into how you can follow Jesus more closely.
What areas of your life need more of Him? Where do you do well reflecting His image, and where are you yoking yourself to someone or something else? Are there current areas of your life or lifestyle that don't reflect Jesus? Do you feel like you are following Jesus with your whole heart? God is jealous for you (Exodus 34:14; Deut. 4:24) and wants all of you! If you are not bearing the image of Jesus, then you are bearing the image of another. Take some time to reflect and make daily decisions to choose Jesus. When we truly pursue Him alone, He is irresistible and nothing else compares.
"Come to me, all who are weary and burdened, and I will give you rest. Take my yoke upon you and learn from me, for I am gentle and humble in heart, and you will find rest for your souls. For my yoke is easy and my burden is light." – Matthew 11:28-30
When the invitation to follow Him was heard by the disciples they immediately left everything to be close to Jesus. This is a season to "return to our first love", who is God Himself (1 John 4:19), so that we can truly become His reflection of love in the earth (1 John 4:8). Here are some promises that will follow us when we choose to fully follow Him:
He will make us into "fishers of people" (Matthew 4:19).
We will not walk in darkness but have the Light of life (John 8:12).
We will be His servants and the Father will honor us (John 12:26).
We will be His sheep, ones He "knows" (John 10:27; Matthew 7:22-23).
God also gives guidance of what it looks like to follow Him.  Here are a few instructions He gives:
To follow Him means following Him before anything else. Choosing Jesus is costly and will mean sacrifice (Matthew 8:22; Matthew 19:21).
If we want to come after Him, we must deny ourselves, take up our cross daily, and follow Him (Luke 9:23).
"Follow Me" was spoken by the Father, as He led the Israelites through the desert and into their promises. Jesus also responded to the call, as He imitated the Father. Likewise, Jesus calls us to follow Him daily and to draw others to walk also in this way. Listen as He calls you to follow Him today. God is calling you to turn to see Him clearly and is calling the Church higher in this hour. So, whether your pursuit to follow Him has just started or has been lifelong, the journey is always deeper. Let's get hungry to follow Him more closely
Want More? Then May We Suggest:
THE BRIDE MAKES HERSELF READY
–
Book/eBook from Patricia King

Patricia shares insights from Scripture and Hebrew wedding traditions to help you understand Jesus all-consuming love for you and how to prepare yourself to be His Bride!
BE THE SOLUTION – CD Teaching from Robert Hotchkin
There is a reason you didn't go home to glory as soon as you got saved.  It's the same reason that God chose to manifest you right here, right now.  It's because you have a key role to play for His Kingdom in the earth.
 These three sessions will make you aware of the tricks and traps the enemy uses to try to minimize your effectiveness for the Kingdom, as well as the power you have in Christ to be God's solution in any situation you face, and every sphere of influence you are called to.