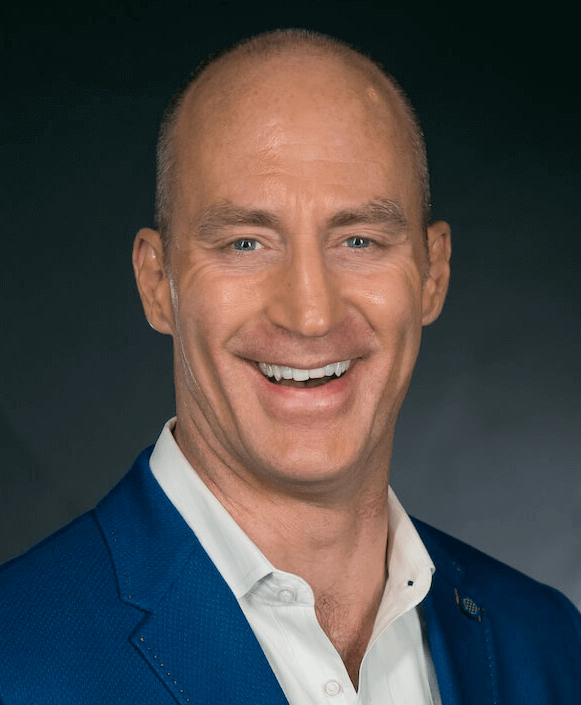 Robert Hotchkin is one of the core leaders of Patricia King Ministries. He is a passionate lover of Jesus Christ and that passion is truly contagious! He ministers with strong faith, releasing revelation, prophetic decrees, healings, miracles, and the love of God.
This month, Robert shares an encouraging word and powerful prayer decrees that will invite Jesus into the midst of these challenging and difficult days that the world is experiencing.
"He held out His hands for them to see, and He showed them His side.
Then the disciples were glad …"
— John 20:20
In John 20, the disciples are going through a difficult time. They had been walking with Jesus for years. They knew the intimacy of His presence. His love and goodness were an everyday occurrence in their lives. They had experienced favor. They had experienced blessing. They had seen the works of the enemy destroyed at a word. And they had gotten used to things being that way; they had gotten used to walking with Jesus like that. But now, all of a sudden, things were different. Really different.
Jesus had been arrested, tried, and executed. And even though He had told them all of this was going to happen, and promised that it would turn out for the best, they had forgotten that. All the disciples knew in that moment was that everything had changed. Nothing was going the way they thought it would. And they had no idea what to do.
They were scared, confused and discouraged. So they locked themselves away, freaking out.
That's when Jesus appeared. And what does He do? He shows the disciples His hands and His side. He shows them the wounds He suffered on the cross. He puts the evidence of His amazing love for them on display.
When the disciples saw those wounds, when they experienced the tangible reality of the Lord's love for them, everything shifted. Fear bowed. Confusion dissipated. Discouragement was destroyed.
As the disciples chose to believe the revelation of God's love for them, they were transformed.  And so were their circumstances. They went from being locked up in fear to joyfully stepping out in the victory of the finished work of the cross.
As powerful and inescapable as it can seem when we are locked up in fear, confusion or despair, there is nothing more powerful than the love of God.
So in the midst of these challenging and difficult days that the world is experiencing, if you catch yourself locked up in fear or discouragement, remember John 20. Remember that Jesus wants to step into your circumstances, just like He did for the disciples, and make His amazing love amazingly real to you.
Make these simple but powerful decrees over yourself each day this month:
Jesus, I invite you into my current circumstances. Thank You for making Your love and goodness real to me right now. (John 20:20)
The perfect love of God casts out all fear. By faith, I receive the fullness of His love. And I command all fear, discouragement, despair, and doubt to leave me. I am filled with love, hope and faith. (1 John 4:18; 1 Corinthians 13:13)
I will see the goodness of God in all of my circumstances. His goodness and lovingkindness are chasing me down and overtaking me! (Psalms 27:13; 23:6)
I take refuge in the Lord. No matter what the enemy plans or tries, the Lord has a banqueting table set up for me. I eat of God's bounty, tasting and seeing that He is good in all things at all times. (Psalms 23:5; 34:8)
Greater is He that is in me, with me and for me than he that is in the world. Because of this I always walk in victory and will see the spoils of the Lord's total triumph! (1 John 4:4; 2 Corinthians 2:14)
What the enemy meant for harm, God always turns to the good. I command my circumstances to turn around into blessings, in Jesus's name! (Genesis 50:20; Romans 8:28)
Want More? Then May We Suggest:
ESTABLISHING REALMS OF POWER IN THE SPIRIT – CD/MP3 Teaching by Robert Hotchkin
God's plan has always been the same. To have a people in relationship with Him who move in His power and authority as His dominion stewards in the earth. This is what you were created for. This is what you are called to. It's time to step into it by discovering how to establish realms of power in the Spirit!
GOD OF THE IMPOSSIBLE – CD/MP3  from Robert Hotchkin
Are you believing for something so big it seems almost impossible? Do you find yourself in the midst of a mess that seems way bigger than you are? Have you been waiting (and waiting) on a promise from God that seems like it's just never going to happen? As you listen, you will come to understand that truly all things are possible with God – even the most seemingly improbable or impossible! There is no situation in your finances, your health, your relationships, or your calling that is too big, too difficult, or too delayed for God!
31 DECREES OF BLESSING FOR YOUR LIFE and 31 DECREES OF BLESSING FOR WOMEN – Books by Patricia King
These power-packed books put the word of God to work in your life. Each contains thirty-one days of inspirational readings that will turn your attention to the heart of God and His wonderful intentions for your life. Every devotion is followed by ten powerful decrees for that day's theme – faith-filled words of biblical truth for you to be blessed with every good thing God has for you. Each day includes an activation that makes it easy to put feet to your faith and see the word made manifest in your life. Experience multiplication of blessings for your life and watch transformation take place as you daily give Jesus your focus and decree His Word.