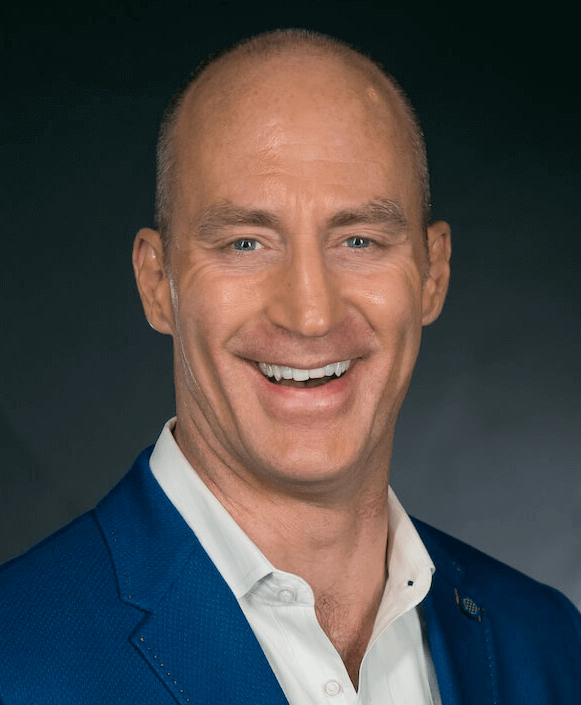 Robert Hotchkin is one of the core leaders of Patricia King Ministries. He is a passionate lover of Jesus Christ and that passion is truly contagious! He ministers with strong faith, releasing revelation, prophetic decrees, healings, miracles, and the love of God.
This month, Robert shares how you can chose to meet with the Lord in the midst of your confusion and questions. How to chose to trust in His love even though your circumstances have not yet changed.
"Although Jesus loved Martha, Mary, and Lazarus, He stayed where He was
for the next two days and did not go to them."
– John 11:5-6 –
Martha, Mary and Lazarus knew the Lord well. He had visited them many times.  Martha had cooked for Him, and served Him. Mary had sat adoringly at His feet. Lazarus had shared many conversations with Him. They were friends. And even more than that, they believed that Jesus loved them. After all, when Lazarus became seriously ill, the word they sent to Jesus was, "Lord, the one you love is sick."
Martha and Mary were confident enough in the love of Jesus to cry out to Him for help, but then when He did not respond the way they thought He should, it caused them to start questioning that love. To their minds, if He truly cared, He would have moved right away. They didn't understand why the Lord had not immediately answered when they cried out to Him. They were so upset by this that when Jesus did show up, Martha buffeted him with angry questions about why He hadn't responded sooner, and Mary couldn't even bring herself to meet with Him at first (John 11:20-21).
The Lord knew they were confused. He knew that they did not understand why He was moving according to His perfect timing as opposed to their human reasoning. He knew that they were upset. He even knew they were questioning if He truly loved them. His response? Simple. To meet them exactly where they were and continue to love them, and be loving to them. He answered all of Martha's questions, and built her back up in her faith (John 11:21-27). He made sure that Mary knew He still very much wanted to see her and spend time with her (John 11:28). And, of course, He resurrected Lazarus, raising him up into the fullness of life and health.
Martha and Mary chose to meet with the Lord in the midst of their confusion and questions. They chose to once again trust in His love even though their circumstances had not yet changed. This opened the way for the Lord to move powerfully in their lives – doing exceedingly and abundantly beyond what they had originally asked Him for. And their whole community was impacted. Everyone in their sphere of influence saw the goodness of God!
There is nothing more powerful than the love of God. And trusting in that love – no matter what – unlocks that power in our lives. Don't turn away from God when you are hurting, confused, angry or disappointed. Turn to Him with all of it. He is a big God, He can take it. And even more, He can turn it all into a good you have not even imagined yet.
Make these simple but powerful decrees over yourself each day this month:
Lord, I come to You with all that I am going through.
I give You any fear, doubt, disappointment, frustration, anger or confusion I have been carrying.
I receive from You a fresh filling of faith, hope and expectation.
Thank You that You are at work in ways that are beyond my ability to see or comprehend.
Thank You that You are well able to turn all I am dealing with to the good.
I trust You, Lord.
Your goodness and loving kindness are chasing me down and overtaking me.
You are bringing about the very best results from my current set of circumstances.
Want More? Then May We Suggest:
TRUSTING GOD – CD/MP3 from Robert Hotchkin
We will face challenges. God promises us that. But He also promises that He is good and that He will never leave us nor forsake us. As we lean into His goodness and trustworthiness, even during times when it seems like He is far away, God will bring us into glorious depths of blessing, intimacy, revelation and rejoicing beyond anything we have ever imagined. As you listen to this insightful message from Robert Hotchkin, the way you look at challenging times of confusion or doubt will be forever changed. You will come to understand what God is doing when He seems to be far away or absent, why God sometimes hides Himself from us, and how to move past fear and doubt to a place of powerful faith.
WINNING THE BATTLE FOR YOUR MIND, WILL AND EMOTIONS – Book from Robert Hotchkin
Are you hungry for more of God? Do you want more anointing, more miracles and more power in your life? Do you want to walk in greater levels of peace and joy and love? Do you want to know more of His presence, His blessing and prosperity? The good news is you can! It all begins with winning the battle for your mind, will and emotions. This new book from Robert Hotchkin will teach you how to access the divine power that God has placed within you so that you can walk in victory in every area of your life. You'll also discover how to be the Kingdom agent of impact that you were created to be, and how to release heaven into the earth in mighty ways. You were made for this. What you need to discover is how to win the battle for your mind, will and emotions.
SILENCE EVERY STORM – CD/MP3 from Robert Hotchkin
Are there storms in your life? In your family, city or nation? Does it feel like you are being buffeted and kept from the blessings and breakthroughs you know have been promised? Then this message is for you! It is a divine appointment that will stir your faith and ignite the divine power within you so that you can stand up in the midst of the wind and the waves, and command every storm to be still. Listen and discover how to step into greater levels of kingdom authority and dominion impact in the earth.