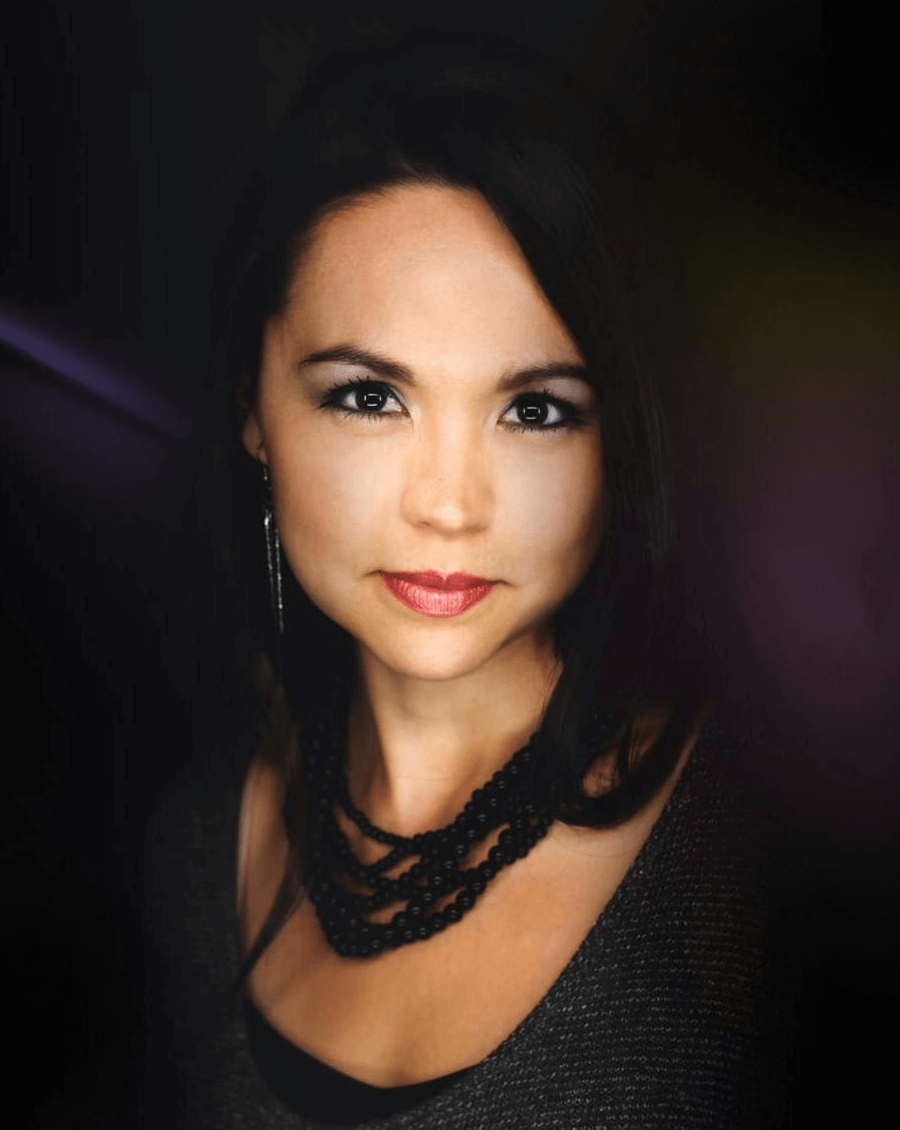 Deserae Arboleda is a key member of the Patricia King Ministries family. She was hand-picked by Patricia to serve as one of the lead Pastors of Shiloh Fellowship – a church with both a global and local outreach. She was also commissioned as a prophetess by Patrica King. She is a passionate worshiper and loves to engage with the word of God for His people.
This month, Deserae shares an encouraging word and decrees to help us walk in victory and live on the altar.
Beloved friends, what should be our proper response to God's marvelous mercies? To surrender yourselves to God to be his sacred, living sacrifices. And live in holiness, experiencing all that delights his heart. For this becomes your genuine expression of worship. Stop imitating the ideals and opinions of the culture around you but be inwardly transformed by the Holy Spirit through a total reformation of how you think. This will empower you to discern God's will as you live a beautiful life, satisfying and perfect in his eyes.
– Romans 12:1-2 TPT
 "Living On the Altar," sounds like a beautiful thing to say during worship or a prayer service.
A few months ago, we had a routine check scheduled with our local Fire Department to approve our fire alarm system in the church building; it just so happened to be during our morning prayer. During the first half of prayer the announcement was made, "The fire department is here, and they are going to set off the alarm to test the system." We were encouraged to continue to pray and press in, and so we did. Sure enough, during the prayer time, the fire alarm started blaring. During that exact moment, the lyric in the worship song was, "I just want to know your heart, would you keep me here 'til we are one?"
All at once, I had this prophetic picture. As we cry out for His presence, for a greater manifestation of His Glory, and for the deeper encounter into Him – the closer we come, and the more we are made into the righteous and holy representation Christ has called us into, the more discomfort there is.
During prayer, when that alarm was sounding, it was uncomfortable. You had to make a choice to press through the discomfort and distraction of the alarm and continue to pray. Simultaneously, the confession being sung was, "Would you keep me here 'til we are one?"
"Make us one" sounds pretty and it's His desire for sure, but there is a level of discomfort that is associated with it. The closer we get to the fire, the hotter it gets.
It looks and feels like something to present yourself as a living sacrifice. There's a letting go of your own desires and pursuits… A heart attitude followed with action that says, "Not my will, but Yours will be done." A loud and genuine "Be it unto me as You have spoken," as Mary said.
Will we press through the discomfort and allow Him to make us one with Him? That is what it looks like to one who chooses to live on the altar.
One who lives on the altar is not concerned about their own benefit, but what benefits their King.
One who lives on the altar does not live for their name and success or to be known, but only to make the name of Jesus known.
One who lives on the altar does not shy away from the discomfort it produces, but fully gives themselves over to it.
One who lives on the altar isn't concerned with what is fair but, rather, what is righteous, what is love, what is honor, what is the higher perspective, what is humble, what is pure.
One who lives on the altar can only hear the sound of the Holy Fire they are in; all other voices are swallowed up.
One who lives on the altar sees mercy produced from the sacrifice of laying down their life.
As we take in the nature of what it means to be a living sacrifice, to be one living on the Altar, I'm reminded of David and the heart cry in which he lived his life. He confessed before the Lord and man that he would only give a sacrifice to Lord from something that had value, something that would cost him (see 1 Chron. 21:24).
We see an opulent display of this when David brought the ark into Jerusalem. Every six paces, he offered the Lord an extravagant offering. It was all unto hosting His presence, His glory.
While we can't buy the blessing of His presence, we surely can posture our hearts to host the King of Glory. David understood this.
He took on the outward display before man and God, of …nothing else really matters, but hosting the Lord, and His presence.
— 2 Sam. 6:12-21
This is what we are crying out for, to host His presence, to host His greater Glory. Yet, have we considered the cost? Have we considered the price? Our reputation may be at stake, definitely our own desires. In some cases, our very lives. Yet at the end of the day, didn't we give up that right when we gave our lives to Him in the first place?
"I have been crucified with Christ; it is no longer I who live, but Christ lives in me; and the life which I now live in the flesh I live by faith in the Son of God, who loved me and gave Himself for me" (Galatians 2:20 NKJV).
His presence, His glory, the fullness of Him will only come and stay through great sacrifice, a laying down of our lives. Truly living on the Altar. We are not just after a visitation, but a holy habitation!
He's not after thousands of bulls and hundreds of lambs as a sacrifice; He's after your heart – the greatest most costly real estate on the face of the earth.
We have been so consumed with the notion of being consumed by the fire of God, but fire is meant for the sacrifice. What good is it to cry out for the fire when there's no sacrifice to be had?
Will you join me in crying out for the grace to live on the Altar, for the grace to present ourselves daily, moment by moment as living sacrifices unto Him?
Would you join me in prayer to see a wave of desire released over the global church to live upon the altar, to see a holy desire birthed in the church to live our lives laid down before our King Jesus?
I decree in Jesus' name that my thoughts and desires are set upon the Kingdom of Heaven and His truth. I decree that every part of my being, my heart, my flesh, my desires, my hopes, and my dreams cry out for more of Jesus (Psalm 84:2; Isaiah 55:9).
I decree over myself and the Body of Christ that we are made in His image; we lay down our lives daily, just as Jesus Christ laid His life down in the ultimate sacrifice. We are known as His burning ones, marked by the fire of His love, and all men will know that we are His by the love and selfless nature in which we walk as one with Him (Colossians 3:10; John 13:35).
I decree increased grace over myself and the Body of Christ to live our lives upon the altar. It's not in our strength, but it is by His Spirit living in and through us that we will live a life of sacrifice unto Jesus (2 Corinthians 12:9; Romans 12:1-2).
In the name of Jesus, I decree that a righteous, tenacious resolve is birthed in myself and the Body of Christ to live a set-apart life, and we will cry out to Him, "Not my will, but Yours be done!" (Philippians 3:14; 4:13).
I decree that I am a lover of Jesus Christ! The testimony being shaped in my life will not only allow me to overcome the spirit of self, but it will pioneer the way for others to walk in victory and live on the altar, for Jesus and His Glory (Romans 8:37)!
Want More? Then May We Suggest:
FOCUS AND PASSION – MP3 teaching download by Patricia King
Whatever we focus on, we empower. In Christ, we are given the ability to see amazing things accomplished as we lean into Him laying hold of all we need, to see all we believe for, come to pass. In this teaching, Patricia King shares revelation that will launch you into a life filled with dreams coming true. The key is to move beyond hearing to receiving, and then step out into the revelation of what you have seen, confident God will bring it about as you trust in Him and go for it. There is not a promise or blessing of God you cannot have. There is not a mantle or assignment you cannot take up, if you direct your focus and release your passion!
MORE – MP3 Downloads from Robert Hotchkin
Have you been crying out for more of God? More of His presence? More revelation? More of His power? More of His Kingdom coming? More love? More miracles? More signs and wonders? Just … MORE!! Guess what? The Lord wants you to have it even more than you do!
In this message, Robert Hotchkin prophesies, preaches and reveals what the Lord is doing in the earth to unlock the amazing move of God that is coming, and how you can be a part of it!