October 2014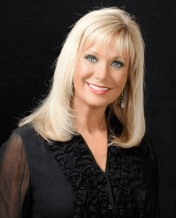 Dr. Barbie Breathitt is an experienced teacher, published author, prophetic voice, dream interpreter and healing minister. She has released God's love, presence and breath in prisons, hospitals, streets, Europe, third world nations, television, radio and the internet. Her deepest desire is to see people fulfill their unique destiny here on earth. Her infectious humor promotes unity with those inside and outside the church walls. In this month's devotional she shares insight about past season in the Lord and how October, Tishri, is a month of introspection to recognize and turn from one's sin through repentance, turning a mistake into something positive.
In August, the month of Av, we pressed through the narrow barren places of darkness. During this time we feel like we are being pulled through the eye of the needle, backwards. We found ourselves overcoming unbelief that tempted us to turn from our destiny, as God called us to walk through the dire straights of barrenness. We made it through the narrow place in August and entered into September, which represents the city of refuge where Jesus is very close to us.
September, the month of Elul, is a time to access face-to-face intimacy and favor with God in His royal tent (Song of Solomon 1:1–4). Notice the transformation process the young maiden goes through as she realizes she needs to prepare herself to marry the king. The might of the King is with you in the field, the places where you live and work. Pray that you will be able to proudly and confidently proclaim, "I am my beloved's and my beloved is mine!" (Song of Solomon 6:3)
Jesus, the Light of the World, the Living Word, the Bread of Life, was born Monday, September 25, 6 BC, during the Feast of Tabernacles, a harvest festival that ends the summer drought, commemorating the provision of manna in the wilderness while Israel lived in tents. Jesus compared Himself to manna, the "real bread that comes down from Heaven" (John 6:31–58). Pray that every area of drought in your life will end and the springs of Living Water will spring up and flow out of your belly as rivers of Living Water.
John described Christ as the Light of the World (John1:4–9). For seven days, priests and pilgrims gather at the Temple. Four (the number representing the four corners of God's creative works throughout the world) oil lamps illuminate the court of the women. Pray as God is highlighting women to bring them to a place of equality in the earth. The illumination from these lamps symbolizes two things: The Shekinah (visible presence) of God which fills the temple (1 Kings 8:10–11) and the Great Light who would come to bring light to those who were spiritually dead in darkness (Isaiah 9:2). Pray for the glory of God to fill the whole earth for the greatest harvest of souls to manifest. Pray that God's Shekinah glory will enlighten and cover the world as never before.
September's monarch butterfly is a sign to us of Jesus the King walking in the garden of our lives. Let us come all the way through, out of the narrow place of darkness (cocoon), by pressing through into the broad place of light to spread our wings and fly. The heavenly throne of Jesus bends down to earth to hear our cries, to execute justice and deliverance from the enemy's power. Ruth went into the field to find her kinsman redeemer. Pray that we will make the shift from the poverty mentality of gleaning in the corner of the field to moving into the place of reaping prosperity, abundance and overflow in the middle of the field. We are covered by a new mantle as we humble ourselves in the night seasons.
October, Tishri, is a month of introspection to recognize and turn from one's sin through repentance. It contains three major spiritual holidays: Rosh Hashanah (Day of Judgment or Head of the Year), Yom Kippur (Day of Atonement), and Sukkot (Feast of Booths, "the season of joy" and the festival of nations) (Zechariah 14:16–19). God gives provisional care for His people. Pray and acknowledge sin, repent to receive God's atonement for sin. Then we can experience God's providential care over our lives. Pray for the nations to come to God in a day. Pray that God will raise up laborers to disciple the nations, and that the joy of the Lord will be your ever-increasing strength. Pray for the peace and protection of Jerusalem.
October welcomes God's Shekinah and remembers the seven "faithful shepherds" (Abraham, Isaac, Jacob, Joseph, Moses, Aaron, and David). The angel's announcement of Jesus' birth to the shepherds (Luke 2:8–10) is, "I bring you tidings of great joy to all mankind" (to all nations). Jesus was born in a flimsy shelter called a Sukkah, the Greek word for "manger," which we traditionally call a "stable." The Greek word inn is a "guest chamber" or "upper room." Jesus celebrated Passover with His disciples in an "upper room" (Mark 14:14). Joseph and the unwed pregnant Mary were not late in arriving in Bethlehem for the census. Rather, they were rejected from their relative's guest room by their own family members! Clearly no room was made for the unwed mother. Jesus' birth in a "lower" animal shelter is shameful. Pray that God will deliver you from all shame and rejection.
Testings come to determine our character. When righteous people sin, their misdeeds are not obstacles that prevent further spiritual growth but their sin spurred them to improve and perfect themselves. If a person errs in judgment, he can still pass the test, if he is able to surmount the challenge, muster the courage to admit his mistake is a failure, and then repent.
Repentance brings redemption, thus empowering us to revise and reverse mistakes. When we uproot the desire to sin we also eliminate the sinful deed, turning a mistake into something positive. If we err in biblical matters and repent, pick up the pieces and move on, we will be stronger and wiser, better prepared and able to overcome. We succeed in wisdom to prepare a better path for those who follow in the future. Mistakes are not permanent if we repent of sin.
Abraham erred when tested by famine. The "father of faith" did not believe God could provide for his needs in a barren land. He endangered his wife's moral wellbeing to save his own life. Abraham recognized this error when he arrived in Egypt.
Abraham and Sarah spread the word of God's greatness. Egyptian sorcerers harnessed the forces of evil to release dark supernatural events. No one was able to deliver themselves from this sorcery. Pharaoh epitomized a lust for pure evil. God sent His representatives who emboldened goodness, holiness and purity to catch the eye of the Egyptian people. Sarah was abducted and delivered to the Pharaoh. The Lord sent plagues that forced Pharaoh to his knees. He sowed extravagant prosperity upon God's prophet. Pray for the powers of ISIS' evil and darkness to be overthrown by the light of God's kingdom.
Dr. Barbie L. Breathitt
Breath of the Spirit Ministries
www.MyOnar.com
www.BarbieBreathitt.com
Resources
Want more? Then may we suggest these items by Dr. Barbie Breathitt:
To pre-order these products, click here.
"Dream Seer" offers a panoramic view of Jesus' beautiful, yet invisible face, to loose your imagination, to dream and achieve the impossible. Find your place in His Story and become the bridge that brings the possibilities of future promises and fall in love with Him over again.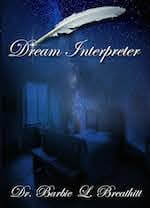 "Dream Interpreter" proclaims deeper insight into the functions and actions of the gift of dream interpretation and how it affects our waking life.

"Gateway to the Seer Realm" shares valuable insight into understanding the ways of God and the supernatural realms of visions, dreams, healing and destiny.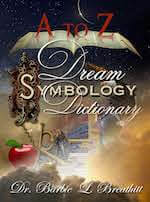 "Dream Symbology Dictionary" offers definitions of what the symbols mean in your dreams.

We at XP Ministries thank you for your prayers, partnership, and financial support. May you be richly and abundantly blessed. And remember, God loves you with an everlasting love!