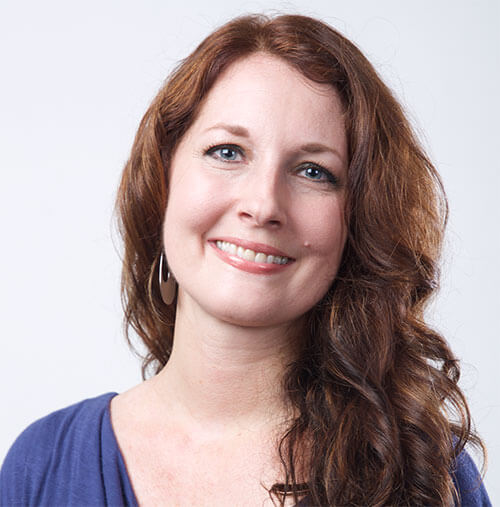 Andrea Aasen is the Executive Director and CEO of Extreme Love Ministries (formerly XP Missions). Andrea is an apostolic leader, mentored under Patricia King, who longs to see the nations restored. She and her team have worked in nations such as Thailand, Cambodia, Vietnam, and Iraq, developing community, business, and advocacy models to rehabilitate and protect victims of human trafficking and other forms of exploitation. Andrea believes in the power of love to overcome every injustice and is passionate to see women and children empowered and walking in their God created destinies. This month, Andrea shares an invitation for us to realign our hearts, assignments, relationships, and vision, re-consecrating them to the Lord.
This month we enter into the start of the Jewish new year! As we begin Tishrei (the first month of the Jewish calendar and seventh month of the Hebrew ecclesiastical year), I believe there is an invitation for us to realign our hearts, assignments, relationships, and vision, re-consecrating them to the Lord. For those who heed the call, this place of greater surrender will unlock new levels of opportunity and destiny.
In Hebrew, the month of Tishrei is known as "the beginning," "the month of the strong," and "the month of the ancients." I believe it's a time to strengthen our foundation and activate God's promises through new levels of commitment and obedience to Him. Being both the first and seventh month of the year, we can expect new beginnings and completion in a number of areas of our life.
Prophetically, I saw many who have been in a season of waiting upon the Lord. Whether waiting for a manifestation of promise, direction, or opportunity, the wait has felt long and slow going. While you have had glimpses of what is to come, you may have felt a lack in next steps and vision. I believe the purpose of this corporate "pause" within the Body of Christ was intentional and meant to bring separation. Like a butterfly, the Lord has cocooned you with time to bring about a slow metamorphosis. So that, when you emerge, you will be new in identity, calling, and purpose. In the stillness, He has prepared you for greater glory. You have been tested and refined, and your faith now anchors you deep. The wait has built a firm foundation, which your next season will be based upon.
I believe the season of waiting is coming to an end. With the start of this new year, you will be propelled into all things new. Everything will begin to change this month, as new movement begins! Those who have been found patiently waiting upon the Lord have been renewed in strength, and will now mount up with wings like eagles, with new found stamina and endurance to soar to even greater heights. Get ready!
"Yet those who wait for the Lord will gain new strength; they will mount up with wings like eagles, they will run and not get tired, they will walk and not become weary." Isaiah 40:31
As we step into this next season of Isaiah 40:31 activation, you will enter new realms of influence, provision, and experience. It's an exciting season of stepping into fulfillment of promise, but know that it comes with a cost. To those who are given much, much is expected (Luke 12:48). Let the fear of the Lord guard you, making holiness your posture and love your greatest aim, as you steward these new assignments.
Now is the time to plant your roots deep and stand firm in righteousness. And as you do, there will be great reward.  The Lord is looking for hearts that are completely His. For those who have been found ready, there is a vast exchange taking place in the heavenlies. Many have tended their heart with tremendous diligence, and in doing so you have gained favor to be trusted with true riches (Proverbs 25:2; Proverbs 4:23; Luke 16:10-11).  I see the things you had counted as small, such as: simple acts of kindness, generous stewardship, and righteous choices propelling you into destiny and calling. There were times you took the higher road when no one else saw, and times you made everyday decisions to shepherd your soul and watch over your heart and others. Those times have now opened up a bounty of provision and promise to you. Your obedience has made a way for extreme blessings!
With that, I see hidden mysteries revealed and ancient promises restored. This month, position yourself in partnership with the spirit of wisdom and revelation (Ephesians 1:17; Isaiah 11:2-3; Revelation 1:4). Some of these promises will unlock generational inheritance. These are those that have been cultivated by our forefathers through great obedience and sacrifice. This season, the eyes of the Lord are moving throughout the earth, looking for those who are completely surrendered (2 Chronicles 16:9), and in finding those, He will pour out a blessing that cannot be contained (Malachi 3:10).
Expect increase as you separate yourself unto Him. Let every area of your life be willed and re-consecrated to your Heavenly Father. Even simple acts of obedience will change history. Remain faithful, and watch as opportunity and destiny begin to converge this month!
As you take steps for realignment, be attentive to every detail of your life. There may be people, places, or activities that need to be reordered. In the sifting, you will find that what remains is His. Keep those things holy, and steward them with intentionality. Here are a few areas you can reflect on and pray into this month as you transition into the new.
Let everything be shaken. Hebrews 12:27 tells us, that which can be shaken, will be. Hold things loosely this season as He sifts and realigns you. Pray for discernment and wisdom to plant yourself where you need to lock-in, and let go of that which is not of Him. He will bring order to assignments, relationships, and even heart desires.
Trust in the Lord and lean not on your own understanding (Proverbs 3:5-6). God will make a way where there is no way. Tuck into the Lord as He prepares you, in His perfect timing. His ways are not our ways (Isaiah 55:8-9).  Do not be deceived or discouraged if it doesn't look like what you had envisioned. Be patient and steward well each small step (Matthew 25:23). He is preparing you and teaching you as you go.
Be careful not to do away with all that is old. In our excitement for the new, we can sometimes move in haste. Not everything that is of old should be done away with. Your "old" might just be transitioning to look different this next season. Be careful not to step out of God's will or your commitments, as you ponder through and move into next steps. Not every door will be from Him, and not every promise fulfilled looks as you had planned. He may be recreating new opportunities within the same position, assignment, or networks you've had in the past. Pray carefully about what you let go of, as much from the previous season will be a part of the foundation you build your new upon.
Maintain a grateful heart. There is breakthrough in your praise! His very throne and presence will inhabit your place of worship and surrender (Psalm 22:3). As you transition, things may not be easy, but keep your heart grateful and in a posture of thanksgiving. Reflect on past seasons if you feel anxious or discouraged. You may even want to erect monuments of remembrance in those places He has shown faithful to provide.
Be diligent in prayer. Your prayers are moving mountains (Mark 11:23; Zechariah 4:7). Make your requests known, and decree in faith those things He has promised (Philippians 4:6-8). Your intercession will build first in the spirit that which will transcend in the natural. Be watchful, and pray without ceasing (1 Thessalonians 5:17). Your fervent prayers will accomplish much this month (James 5:16).
Realign your heart and purpose. There is an urgency in this next season to return to our first love (1 John 4:19). Put God first, and posture yourself to love Him with all your heart, soul, strength, and mind (Matthew 22:37; Luke 10:27; Mark 12:30; Deuteronomy 6:4-5). You may need to realign thoughts, intentions, and motivations of heart, so that they are purposed and consecrated only to Him.
Let the fear of the Lord guide you. Walk with the Lord in great intimacy and obedience this next season (1 Samuel 15:22). Even this month, I encourage you to ask the spirit of the fear of the Lord to direct your steps (Psalm 37:23; Psalm 32:8; Job 28:28; Proverbs 9:10-11). Ask for His conviction and rod to guide your inward and outward ways, and invite His loving discipline to set you apart. Cultivate a lifestyle of holiness and righteousness in all that you are and do. In doing so, you will make ready a place for Him to dwell, and new doors will open before you as you walk closely with Him to shepherd your soul.
Want More? Then May We Suggest:
CREATING YOUR GLORIOUS FUTURE – MP3 Download from Patricia King
God has not called you to a so-so future, or a disappointing future. He has called you to a glorious one filled with all His goodness and blessings! In these two messages, Patricia King teaches you how to tap into the truthfulness and faithfulness of God and His Word to create the glorious future He has always intended for you to have.
THE NOW OF GOD – CD from Robert Hotchkin
Do you have prophetic words, promises or callings that have been spoken over your life that feel stuck, delayed, or like they may never come forth? As you listen to this message, those promises are going to be activated and accelerated by the NOW of God. As Robert Hotchkin reveals and declares the Present-Tense Power of the Great I AM into your life, you will be empowered, equipped and ignited to dwell in victory from this day forth.
THE BRIDE MAKES HERSELF READY– E-Book by Patricia King
Focus on the Bridegroom and consecration unto the Lord are keys to positioning yourself for all He has for you in this coming season.  In this short e-book, Patricia King shares insights from Scripture and Hebrew wedding traditions that will help you understand Jesus's all-consuming love for you. and how you can prepare yourself to be His set-apart Bride.