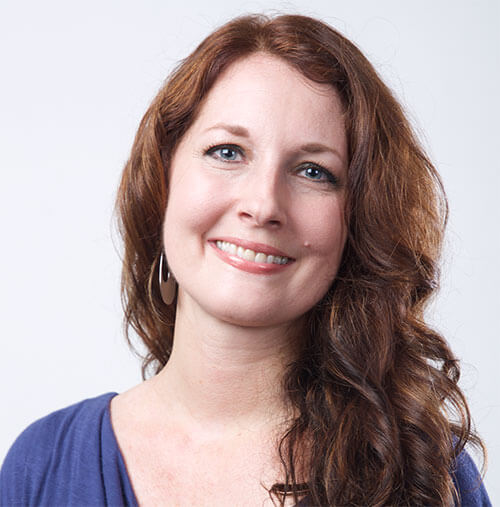 Andrea Aasen is the Executive Director and CEO of Extreme Love Ministries (formerly XP Missions). Andrea is an apostolic leader, mentored under Patricia King, who longs to see the nations restored. She and her team have worked in nations such as Thailand, Cambodia, Vietnam, and Iraq, developing community, business, and advocacy models to rehabilitate and protect victims of human trafficking and other forms of exploitation. Andrea believes in the power of love to overcome every injustice and is passionate to see women and children empowered and walking in their God created destinies. This month, join Andrea as she shares insights as we enter a new season. The winds of the Spirit are moving to propel you into God ordained destiny.
Can you feel it? The winds of change are blowing! As we enter this new season, the winds of the Spirit are moving to propel you into God ordained destiny.
Many of you may have felt these "winds" swirling to bring you into an uncertain place of transition. It might feel like everything around you is shifting . . . and that's because it is!  For some, these winds may be blowing to skim off dust and debree, for others they are shifting and rearranging direction, and in many instances, they are pushing you into exactly where you need to be. Whatever the case, it is important that we discern the change and move with Holy Spirit.
In biblical times, the Sons of Issachar would discern the seasons, positioning themselves and others within the plans and purposes of God (1 Chronicles 12:32). They understood the importance of chronological time but also had knowledge of each new season, recognizing the events necessary to bring about both spiritual and political times. They were precursory catalysts to the imminent changes they perceived. Faithfully, they watched and waited for the seasons and advised Israel how to enter into them.
I believe the Church is entering into a fresh Issachar anointing, where the Lord is asking us, like the Sons of Issachar, to discern the times and seasons, so we can best influence the world around us. Are you fearing change, or are you fearlessly moving towards it? Are you carefully watching, waiting, and moving with Holy Spirit . . . or are you hiding, cowering, and digging your heels into the ground? Are you riding on the wind of the Spirit or pushing back against it?
There are numerous cases in the Bible where the Spirit is likened to the wind (John 3:8, Acts 2:2). As you perceive His wind bringing about shifts and changes, lean into Holy Spirit and trust Him to take you where He needs you to be. This may include personal changes, as well as changes in relationships, work, ministry, and even in the method and manner you do things. We must discern the times and surrender fully to His lead. Once we do, we will begin to soar into God breathed destiny!
This month, as we pray and seek His face, cultivate intimacy with Holy Spirit. Holy Spirit is your helper, friend, guide, comforter, teacher, and so much more (John 14:26, Acts 9:31, Romans 8:26, John 16:7, John 16:13). As you listen to His voice, pay attention to the direction and purpose of His wind in and around you.  Here are some truths you can mediate on and prophetically pray into.
od's wind brings life. God's wind often comes as breath to bring new life. The Living God has breathed His life into us (Genesis 2:7, Job 33:4) and calls us to release His lifegiving Spirit to others – even to cities and nations. Let the Lord breathe fresh life into every area that feels dead and lifeless. Call to His wind, like Ezekiel, to breathe into "dry bones" that they might live (Ezekiel 37:1-14). Ask Holy Spirit to breathe into stagnant desires, moving them into faith-filled promises revealed. Let God breathe life into all that He wishes to resurrect and restore. He wants to breathe fresh life into your health, finances, relationships, and all your mountains of influence.
God's wind brings momentum. Like a sailboat, you have capacity to harness the wind of the Spirit to move you into accelerated destiny. When you are moving with and not against the wind, there is no striving. Ask Holy Spirit to show you where He is leading in each situation, so you can position yourself in Him / in the wind.  As you rest in that place, you will be filled with fresh grace and released into a supernatural ease and increase (Job 29:6, Matthew 11:28-30).
God's wind brings hope.  When Ezekiel saw the valley of dry bones, He was instructed to call forth the four winds to breathe life, because the house of Israel had lost hope (Ezekiel 37:11). The Lord explained that when His breath comes truth will be revealed, people will come out of their graves, and hope will arise, as they are brought back into their promised land (Ezekiel 37:12-14). Ask for the Lord to do the impossible in your life and in your spheres of influence (Matthew 19:26).  Let hope arise, as He shows Himself true. Receive your Hope of Glory (Colossians 1:27). 
God's wind bring refreshing. One of the beautiful things about the wind is the refreshing it brings when it blows. Let His refreshing wind blow over you and into each area of your life. Let the wind bring the rain to wash you free from your weariness (Psalm 68:9). He wants to refresh you with new waves of His love (Song of Solomon 2:5). Receive and be filled!
God's wind brings redirection. When the wind blows, especially a strong wind, it brings natural change in the direction of that which is blown upon. It lifts up, sifts, reorders, and even turns around what is in its path. Ask Holy Spirit to blow upon you to remove the dross. Let Him sweep away that which is in and around you that is not from Him (Isaiah 30:28, Hebrews 12:27). We can also ask His wind to blow upon nations and cities to remove the dross in the midst (Ezekiel 22:18-22).
God's wind brings empowerment. The Spirit of Might is available to give you strength and power (Isaiah 11:2). As you wait upon Him, expect new strength and endurance. It is in this place that you will truly mount up with wings like eagles, soaring to new heights, where you will run and not grow weary and walk and not grow faint. Be strengthened with power (Ephesians 3:16), as you rise on the wind soaring into greater levels of His victory.
God's wind brings His presence. As the winds blow, His cloud comes into view! God is in the cloud (Job 37:15-16, Job 22:14, Job 37:11, Numbers 16:42, Exodus 16:10). As you seek His glory and presence to come into your life and circumstances, know that His righteousness and justice will align everything into His ways (Psalm 97:2, Nahum 1:3, Isaiah 55:8). Ask for His glory to flood your life to bring Kingdom order. Behold His majesty and mystery, as new levels of awe and wonder fill your heart and mind. It is here, where God's authority is established, that heaven will come to earth.
God's wind brings faith.  In situations of accelerated wind, whirlwinds and storms ensue. When the winds push against "the boat" it will force us into greater levels of faith to produce miracles. Like Peter, many will be called out into the impossible (Matthew 14:22-23). Pray for your situations of challenge to be turned into courageous times of activated faith, where you move out of the ordinary and into the supernatural ways of God. Ask for courage when the winds blow against you to trust in Him. God will work all things for good (Romans 8:28).
Want More? Then May We Suggest:
A PROPHETIC MANIFESTO FOR THE NEW ERA – Book from Patricia King
At the inauguration of the year 2020, Christian prophets unanimously recognized that the Church was not merely entering a new year or season, but an entirely new era. To align with God and His purposes for this New Era, it is vital that every Christian is aware of God's directives, so they can move in sync with His Spirit in the coming days.
In A Prophetic Manifesto for the New Era, globally recognized prophet and bestselling author, Patricia King offers a prophetic plumb line—a prescient standard for believers to walk in Kingdom success.Uniquely presented through 31 easy-to-read chapters, with accompanying prayers of activation and devotional insights, Patricia shares how to walk vigilantly and victoriously in this new era.
WINNING THE BATTLE FOR YOUR MIND, WILL AND EMOTIONS – Book from Robert Hotchkin
The discipline of the Lord comes from a heart of love and the desire to see us walk in all the blessings, benefits, power, and purpose of everything He created us for. In this teaching, Patricia King delves into the important subject of the loving discipline of the Lord. As you listen to this message, you'll discover what the Word says about the discipline of the Lord, why it is a good thing for us, how we can receive it, and the amazing benefits that it brings to us. When you have finished with this message, you will see discipline in a whole new way and more than likely will be asking God to please, please, please be generous with His discipline in your life.
THE GLORY SCHOOL – from Patricia King
Are you ready? Are you hungry? How hungry? Do you desire to be introduced to truth that will enable you to soar in His awesome goodness? Do you desire to know the Holy Spirit in a personal way? Do you long to be a passionate worshiper of Jesus Christ? You do? Good! The Kingdom of Heaven is so very rich and full of God's love. As God's child, you are invited to explore its height, length, depth, and breadth through the ministry of the Holy Spirit. 
Taught by Patricia King, the Glory School is designed to acquaint you with the truth of God's Word concerning who you are in Christ and what wonderful benefits you have been granted as a believer. You will learn how to worship and intercede from the throne room perspective. YOU are invited to lay hold of every spiritual blessing in the heavenly places in Christ. He loves and adores YOU! This course will equip you to be a solid, hungry, passionate, and fulfilled believer. You will grow through this teaching to be one who worships and adores Jesus with all that is within you!
GOD OF THE IMPOSSIBLE– CD/MP3 Download from Robert Hotchkin
Are you believing for something so big it seems almost impossible?  Do you find yourself in the midst of a mess that seems way bigger than you are?   Have you been waiting (and waiting) on a promise from God that seems like it's just never going to happen?  If so, don't miss this teaching from Robert Hotchkin.  As you listen, you will come to understand that truly all things are possible with God – even the most seemingly improbable or impossible!  There is no situation in your finances, your health, your relationships, or your calling that is too big, too difficult, or too delayed for God.  He is well able to bring it all forth in impossible ways at impossible times because, truly, He is the God of the Impossible!