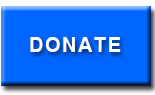 For months now we have been hearing, "Global harvest! Global harvest! Global harvest!" Our hearts are burning for the lost and for the nations. So we are saying yes to this "go ye" call. Will you help us reach the lost? Will you help us touch nations?
These are the days of the harvest. Let's go and cover the earth with the knowledge of the glory of the Lord. Let's get out there and save the lost, heal the sick, raise the dead, cast out demons, disciple nations, and advance the Kingdom. Let's bring in the harvest – together!
We are believing BIG with God.
In 2016 and 2017 we are going far and wide for the Gospel.
Here are the nations we will be reaching:
Thailand, Cambodia, India, Australia, Ghana, New Zealand, Israel, Mexico, Indonesia, United States, Canada, Sweden, Iceland, Norway, England, Wales, Eastern Europe
Here's what you can do:
1. PRAY: Please pray for our outreaches, crusades, feeding programs, orphanages, efforts to rescue women and children from the sex trade – that they all would be abundantly fruitful. Please also pray with us that we will have great favor with governments, media, the lost, and those who desire to help.
Please click here to sign up for XP Missions prayer updates
2. GIVE: Would you pray about sowing a generous donation into all the Lord is doing in the nations to reach the lost through XP Ministries? Patricia, Robert, and all of the XP Team are so grateful for all that our partners and donors make possible. Everything we do is unto their account in heaven, and there is much to do! Please help us go.
Please click below to partner with us or to sow a one-time donation
3. JOIN US: Come with us on one of our missions and outreach opportunities. We have local teams going out every week from our ministry center in Maricopa. You can join us for one of our Operation Justice Cambodia outreach events in Phnom Penh. Or keep your eye out for e-mail updates from us about numerous other missions trips and crusade tours we are putting together in the coming year.
Please click here to find out more about Operation Justice Cambodia
Global Harvest Events
2016