December 2014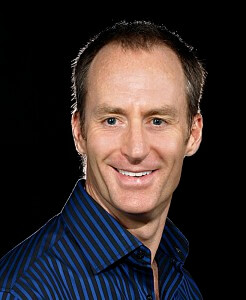 Robert Hotchkin ministers with Patricia King and XP Ministries. He is a passionate lover of Jesus Christ and that passion is truly contagious! He ministers with strong faith, releasing revelation, prophetic decrees, healings, miracles, and the love of God. This month Robert shares encouragement and a new perspective on reports that the world is in crisis. Despite how loud the voice of the world might be, God has a promise for you!
According to Matthew 4:17, when Jesus stepped into His earthly ministry the recurring word that He shared with people was, "Repent for the Kingdom of Heaven is here." When Jesus ministered to lost, sick, oppressed, fearful, doubtful, confused, deceived or hurting people, His first encouragement to them was to "repent." And it's the same today. Because repentance is a key to the Kingdom of Heaven invading our lives.
For too long, too many have approached the word "repent" as if it means to hang our heads in shame over our sins. And if we repent of our sins, then the Kingdom of Heaven can invade and we might see breakthrough in the challenging areas of our lives. But that really isn't what "repent" means.  The word in the Greek that Jesus uses in Matthew 4:17 is "metanoeo," and what this powerful and important word means is "to think differently." Jesus is giving us a key when He invites us to repent. It is not a key to guilt and shame that will make us feel bad about what we have done because the Kingdom of God hovers nearby in judgment. It is a key to changing how we look at things, to shifting our perspective from the report of the world and the view of our current circumstances, to the expectation of the goodness of God and reality of His Kingdom that is right there to grab hold of in all things at all times, no matter what. Repentance does not bring the Kingdom to us. The Kingdom is right there all along. Repentance is the willingness to turn away from mindsets and behavior patterns of the past that have trapped us in sin and negative behavior, and shift our way of thinking and level of expectation to that of the reality that the Kingdom of God is at hand for us right now. We just need to see it. We just need to change our focus from our circumstances to His Kingdom. We just need to repent.
Repentance absolutely involves a turning away from sin, but it is not a behavioral thing performed from guilt and shame in the hopes that if we do better God might bless us. No, true repentance causes us to embrace the conviction of the Lord and turn from sin because all of a sudden we see things from a different perspective. All of a sudden we see things from the perspective of heaven on earth. All of a sudden we are gratefully aware that death, destruction, depression, disease or any other manifestation of darkness is not our portion – no matter what the report of our past or present might be. Who in their right mind would want to sin when they realize that the fullness of heaven is simply a choice of agreement and change of perspective away? Repentance is Jesus' key for us that helps us get into the right(eous) mind!
Consider the widow of Zarephath in 1 Kings 17. Her region is in the midst of a massive long-term drought.  The report of the world and of her circumstances is nothing but poverty, lack despair and death. When we first meet her in verses 10-12, she is out gathering sticks for a fire so that she can go home, cook her last meal, and then die. But the prophet Elijah shows up with the word of the Lord offering a different perspective. He tells her not to be afraid (1 Kings 17:13), not to give into the negative report of the world but instead embrace a kingdom opportunity to step into supernatural abundance. She chooses to believe. She chooses to change how she looks at things from the lack of her temporal circumstances and shift into the perspective of heaven's eternal truth that with God there is always enough. She chooses to repent, to change how she thinks about things, and when she does she opens a portal of plenty in her life.
Right now secular media is shouting the report that the world is in crisis. Economies are collapsing. Jobs are disappearing. Disease is running rampant. Wars are raging. Despite how loud the voice of the world might be, God has a promise for you. It is the same one He gave Abram in Genesis 15:1 – "Fear not … I AM your exceeding and great reward."  That word "exceeding" in the Hebrew is "m'od," and one of its meaning is "louder and louder." I am believing that as you read this devotional and pray through the prayer directives, God's voice – His word, His promises, His perspective, His eternal truth – will become louder and louder for you until it drowns out every negative report that would trap you in fear or lack of any kind. Instead of heeding the report of the world, you will repent – change how you look at things and enter into the expectation of the goodness of God in every situation you face. The Kingdom of Heaven is at hand, we simply need to reach out and take hold of it by declaring its eternal truth louder and louder than our temporary circumstances.  That's called decreeing His word. And it always produces fruit (Isaiah 55:11).
Prayer Directives
So let's pray this month that:

The certainty of God's word and the reality of His Kingdom will become "louder and louder," drowning out the report of the world and all negativity.
A spirit of repentance will come upon us, gracing us to shift our way of thinking and looking at things so that we have heaven's perspective in all things at all times.
Where the Spirit of the Lord is there is freedom, and as Holy Spirit fills and overflows each of us we will be free of all fear and full of faith in every battle God blesses us with.
There is always enough with God, and portals of plenty will open in every believer's life so that we have supernatural abundance in every area – provision, health, favor, love, peace, joy, wisdom, faith, compassion, kindness, revelation, and intimacy with God.
We will arise and shine as the Body of Christ, shining His love, light and life brighter and brighter even if the world gets darker and darker.
As we walk in a different spirit and expectation than that of the world, the lost will take note and seek us out for the source of our peace and plenty, and they will come to know Jesus through what they see of Him in our lives.
Resources
Want more? May we suggest:
  Personal Revival – A CD teaching from Robert Hotchkin
Have you ever wondered what God is doing, why He's doing it, or what it's all unto? It may not always feel like it, but God really is up to something in your life – something big!  What you've been through, even what you're going through now, is all part of it. You haven't missed the boat. You aren't going to be left out. As a matter of fact, God is getting ready to meet the cry of your heart in ways you couldn't even imagine. As you listen to these messages, discouragement will melt away; faith will be stirred; weariness will disappear, and fires will be fueled. You're about to experience a personal revival that will rocket you beyond your circumstances and launch you into the very midst of what God is doing!
  Victory! – A CD teaching from Robert Hotchkin
Our God is invincible. All might, all power, and all authority are His. He never loses, and He wants to teach you how to lay hold of certain victory and equip you to take down the giants in the land so that you can inhabit all of His promises and see all of His blessings! As you listen to this message, you will realize that you're made for victory in every area of your life. You will discover how to see the battle from God's perspective, the weapons that are at your disposal, ways to overcome the tactics of the enemy, what God is doing in the midst of our greatest challenges, and how to step into the place of victory. At the end of this message, Robert Hotchkin prays for the Spirit of the Overcomer to be released to you. Triumph is coming because VICTORY is yours!
  Trusting God –  A CD Teaching from Robert Hotchkin
We will face challenges. God promises us that. But He also promises that He is good and that He will never leave us nor forsake us. As we lean into His goodness and trustworthiness, even during times when it seems like He is far away, God will bring us into glorious depths of blessing, intimacy, revelation and rejoicing beyond anything we have ever imagined. As you listen to this insightful message from Robert Hotchkin, the way you look at challenging times of will be forever changed. You will come to understand what God is doing when He seems to be far away or absent, the purpose of "dry" times, why God sometimes "hides" Himself from us, and how to move past fear and doubt into greater levels of faith and expectancy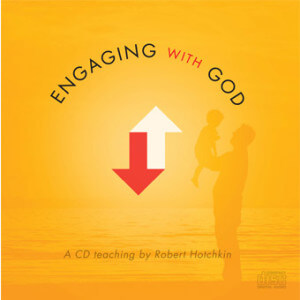 Engaging with God – A CD Teaching from Robert Hotchkin
You are God's beloved child, and there is nothing He wants more than to draw you into the fullness of His love, and engage you in a lifestyle of never-ending intimacy. Truly knowing the Lord in this place of deep communion is the key to living a Kingdom life. That is why the devil works so hard to whisper lies to you that would keep you from fully engaging with God. But in this message, Robert Hotchkin exposes the lies of the enemy that separate us from God, and reveals how simple it is to fully respond to the Lord's invitation to know Him intimately and engage with Him powerfully. Don't spend another moment feeling separated from the Lord. Begin engaging with God today!
We at XP Ministries thank you for your prayers, partnership, and financial support. May you be richly and abundantly blessed. And remember, God loves you with an everlasting love!